AVfM's Janet Bloomfield will be liveblogging the hunger strike for men's rights in Bangalore, India as it unfolds over the next 48 hrs. 
Update 5
Video footage will be available soon.
After more than 30 hours without food or water, the hunger strikers are looking weary and tired.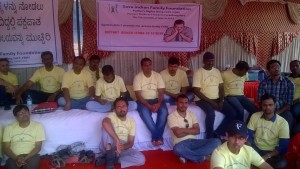 The local Bangalore press has provided decent coverage of the event, most in local language. We hope to have translations soon.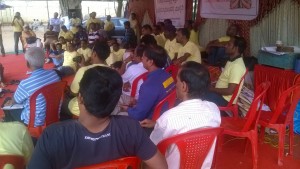 A crowd of over 1000 women have gathered across the park, and we will have video footage of them responding to the hunger strikers up shortly.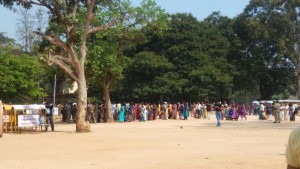 The strike has now come to an end and strikers are refueling with juice and fruit.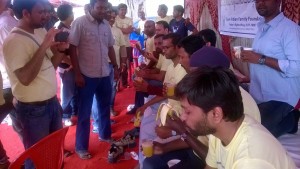 The fight for men's rights in India continues. Supporters dismantle the tents and prepare for the next battle. One thing is certain: they will never give up until men are equal, under the law.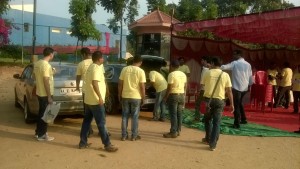 Update 4
Hunger strikers are trying to catch some shut-eye before the morning. 5000 women are expected to be in the park for Women's Day. Strikers are not sure how they will be greeted.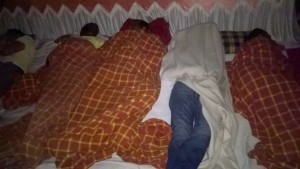 Update 3
More than 150 fathers and their supporters are now participating in the hunger strike, with more expected to arrive as the day unfolds.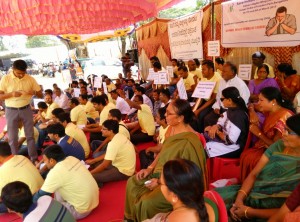 Update 2
There are now over 100 people gathered in Freedom Park and organizers are expecting more.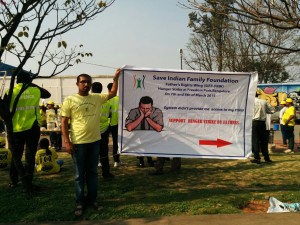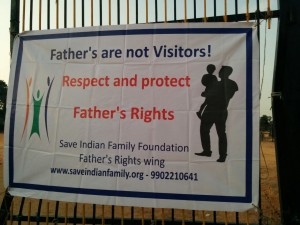 These men will be hunger striking for two days to protest the fact that they cannot access their children.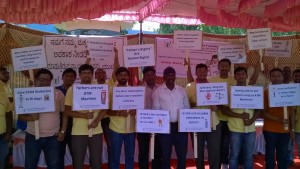 They are sharing their stories with one another and the observers, many of whom are grandparents.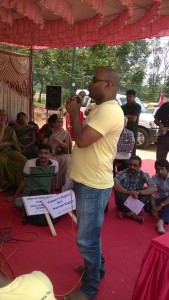 Update 1
Men from Mumbai, Delhi, Hyderabad and other cities expected to participate. Many will be joined by their parents. The set-up crew is still working at 1130PM.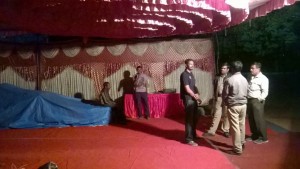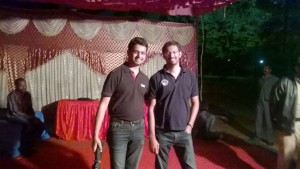 Freedom Park in Bangalore, the number one location for political protests in the city.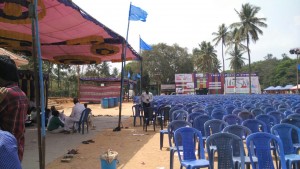 Virag Dhulia, Sujit Deshpande and Anil Kumar helping with the set-up.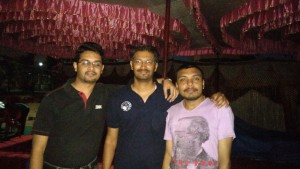 Activists are currently on site and setting up tents and facilities. The Times of India provides fair coverage of the issues in advance of the strike start.
What an unfortunate situation for the world's biggest democratic country, India. It is a country which deprives men of their basic human rights! Owing to such arrangements against men, fathers who are being alienated from their kids have declared they will go on a hunger strike on March 7th and 8th 2015 in Freedom park Bangalore!
Let me reiterate the reasons why men have decided of such a step:
Fathers, the silent victims and sufferers of gender bias in the family court system and society, are now voicing their concerns.
Tired of being treated as FREE AUTOMATIC TELLER MACHINES and SPERM DONORS, they speak up.
Tired of being treated as a visitor in their own child's life, they come forward.
Exasperated with the high-handedness of a gynocentric family court system, fathers in Bangalore now say, "Enough is Enough."
Having knocked many doors and having approached the temple of justice and returning high and dry, now victimized and distressed fathers come down to the streets.
With no one listening to the woes and plight of these grieving fathers and supported by the Father's Rights Wing of Save Indian Family Foundation, these fathers have decided to sit on a hunger strike in Bangalore in order to take their voices forward.
Apart from the above stated reasons, the Men's Rights Movement has been witnessing lots of injustice happening to men for a long time now. Viz, 498a (Anti Dowry Law), DV (Domestic Violence) and CRPC 125 (Maintenance). Also, kids are being alienated from their biological fathers and are being used as extortion tools if the father wants to see his kids. The MRM has witnessed millions of innocent men and their families being sent to jail on mere accusations (obviously false) from their disgruntled wives. They spend nights in jail which haunt them for the rest of their lives.
Apart from being sent to jail men are harassed in CAW (crimes against women) cells, which are meant for young married women only. Why I say so is evident from an RTI reply from west Bengal women's commission and CAW headquarters in Delhi, which clearly states that helping elderly women and registering their cases is not on their agenda. I fail to understand the so-called "Agenda" behind the fact that CAW cells and the women's commission are unable to even file a complaint from elderly women from accused families. From CAW cells to mediation centres and then the bail process, men are bound to shell out huge sums of money on pretext of getting bail; which again is their basic human right.
The Judiciary and police department are actively involved in this extortion business in the name of "bail." After shelling out huge sums of money in the name of bail starts the never-ending process of trial and finally after some 5 to 15 years of rigorous fighting the person is acquitted of all charges. The acquitted is lucky enough to see the day, because thousands of men are unable to handle the undue pressure from every corner and they give up by ending their lives. This fact is evident from the data collected from the National Crime Records Bureau (NCRB). Data clearly states that the number of married men who commit suicide has always been higher than women. 63K+ married men unfortunately ended their lives alone in 2012 owing to this undue pressure.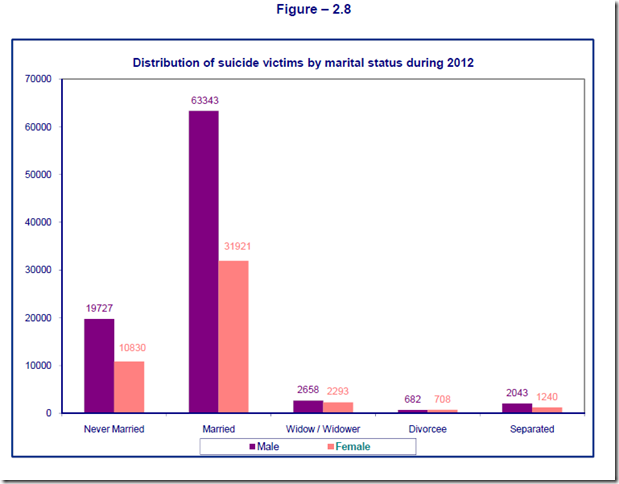 Data Source: NCRB
Interestingly, family problems are highest across all heads due to which men commit suicide. The percentage is 25.6%.
Data Source: NCRB
Owing to all the above stated reasons and all the injustices happening to men, SIFF-FRW goes on a hunger strike. Anyone and everyone who wish to be a part of the hunger strike can join SIFF.
Feature image from Surian Soosay.