Futrelle has a long, sad history of advocating for some truly sick stuff, including the rape and torture of children "for art", and skinning men to be used as glue, but he has outdone himself with his recent shitposting about how Paul Elam at A Voice for Men, and people in general who are concerned about the well-being of men and boys caused the tragic Germanwings plane crash.
Yes, that's right – caring about the well-being of men and boys led to the depressed co-pilot slamming the Airbus A320 into the side of a mountain, killing everyone on board.
Futrelle writes, "[a]ll this would be a little more believable as a "warning" if Elam and other MRAs didn't devote most of their energy to cultivating exactly this kind of male anger — and in some cases lionizing those who have acted out this rage."
If MRAs didn't devote most of their energy to cultivating exactly this kind of male anger. Show me where, show me one single line out of the millions of lines that have been written across the manosphere where anyone, ever, suggested flying a fucking plane into a mountain.
In a desperate attempt to remain relevant and collect funds, the one-time MRA and "lapsed feminist" Futrelle exploits the brutal murder of 151 innocent people, including two infants and numerous children, bringing his "sick motherfucker" quotient up to the full 9000 points allowed on the "sick motherfucker" scale.
Hell, I think Futrelle might have broken the "sick motherfucker" scale on this one.
Futrelle references the tragedy of Tom Ball who killed himself in protest at the wickedly cruel and unfair family court system that awards support and custody to mothers and relegates men to nothing more than cash dispensers, but rather than address the actual issue of unfair courts, Futrelle cherry picks a dying man's agonized cry for help to promote the disgusting idea that women and men who think parenting should be shared equally are actually advocating for mass murder of entirely innocent men, women and children.
It's so disgusting, I can barely find words.
It's one thing to hate equality, as those who oppose rights for men do. Irony: feminists throw the dictionary around when challenged on their beliefs, citing equality as their only interest, but then literally oppose  equality when it comes to sharing their rights and privileges with men.
You know what, fine. We'll carry on, bringing the message that feminism is not about equality and advocating for real, genuine equality regardless of how much feminists and their "allies" cry and scream about it.
It's quite another thing to openly write that caring about equality for all human beings is tantamount to calling for mass murder of innocent people. Male anger did not cause the Germanwings crash. Male anger at being treated as disposable,obsolete, stupid, uncaring and unworthy of any assistance is justified. Any group being treated so unjustly is right to be angry. What Futrelle is doing is saying that any expression of male anger is advocating mass murder.  As far as Futrelle is concerned, male anger is not an acceptable emotion and men should just….what, David?
MAN UP?
Go fuck yourself Futrelle. But before you do, take a look at these images first. Notice anything?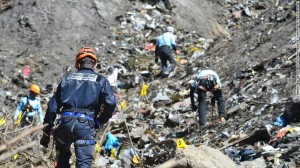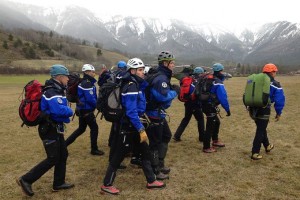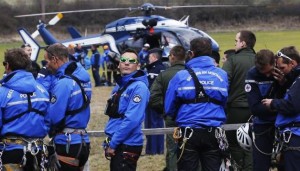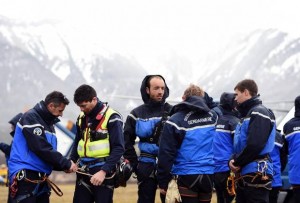 They're all men. Those men you despise so much? They're up on that cold mountain picking up pieces of human beings. They are grieving, mourning, suffering and still getting the job done. How much do you want to bet that every single man up on the mountain, scraping baby parts into body bags is angry? Would you be angry, Futrelle?
Nevermind, we already know the answer to that. You gleefully watched a film in which adolescent boys were tortured, raped, forced to eat excrement and insisted dumb police officers were too dumb to know art when they saw it. Because torturing children as a form of art totally belongs in a porn shop. Yeah, people were doing art.
It seems you have forgotten, Futrelle, what it is like to be a child. Let me remind you: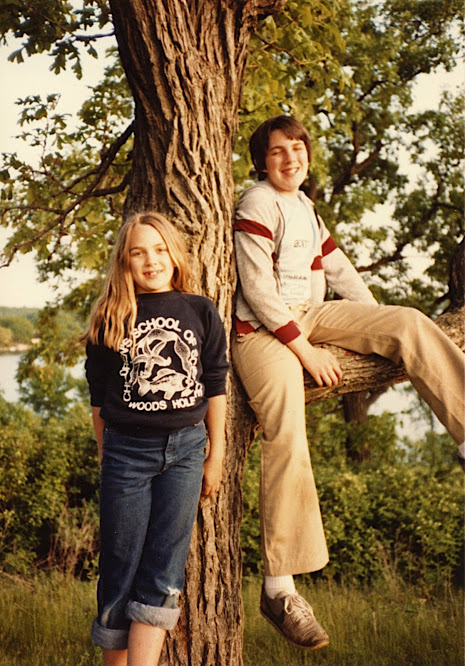 Exploiting the deaths of innocent babies, school children, men, women – all of them innocent – as a way of insisting men are toxic, bad and worthless unless they subscribe to the one true ideology is beyond sick. It's fine if Futrelle and his ilk hate men. Go right ahead.
Using a dead baby to make that seem rational and reasonable makes you not just hateful, it makes you a sick motherfucker. Here is one of the dead babies you are standing on to libel the men and women who care about boys and men as much as they care about girls and women: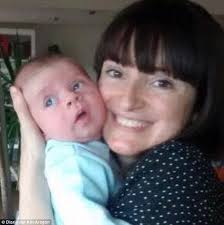 Take a good look, you sick motherfucker.
Rest in peace, little one. I'm so sorry for what happened to you.
We all are.
---
Editorial note:
Please help AVFM continue to provide you a quality website, and to change the public discourse on gender to one more rational and sane. –Eds