The British political party Justice for Men & Boys (J4MB) has a playlist on its YouTube channel, which before the conference will contain only the launch video created by the party's Technical Director, Tom Caulfield. His other promotional videos for the event are here. We would urge you to share them on social media platforms to raise awareness of the conference.
If you subscribe to the YouTube channel – click on both the "Subscribe" and "Notification" buttons – you'll receive an email when each video is published. The J4MB channel also has playlists of the videos of the presentations at all the previous men's issues conferences – here.
______________________________
A list of 113 confirmed speakers and their talk titles, created on 3 November, is here. It will be updated occasionally before the conference. Our target is 120 speakers, so feel free to offer to be a speaker, maybe by way of a Zoom interview.
Paul Elam will be the keynote speaker. His talk title is, "My 2020 vision for the Men's Rights Movement".
Professor Janice Fiamengo's talk will be the final one published, on International Men's Day. Her talk title is, "We Must Stop Anti-Male Indoctrination of Boys".
The speakers at this conference fall into a number of categories which are listed separately in the order below. They are sorted within each list in surname alphabetical order.
Guests of Honour
Academics
Comedians
Other speakers
GUESTS OF HONOUR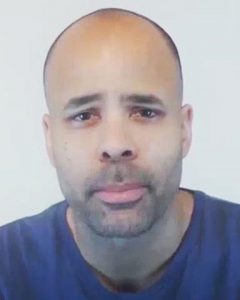 Rowland Adelagun (ManWomanMyth) "Feminism is the Pursuit of Female Supremacy / On White Sprinters & Female CEOs / Bring Back Our Girls / Introduction to the Female Paedophile", interview with Mike Buchanan
No video maker has done more to educate people around the world about gender matters and feminism than the British vlogger Rowland Adelagun, "ManWomanMyth". The man remains a legend in the Men's Rights Movement.
One day in the summer of 2015 his two YouTube channels – on which he had posted videos for many years – were taken down, and Rowland couldn't be contacted. His disappearance was a complete mystery. Even the late Angry Harry, who Rowland had interviewed many times, didn't know what had happened to him.
Fortunately a number of people had downloaded the files from YouTube – including William Collins, an important British blogger and author of The Empathy Gap: Male Disadvantages and the Mechanisms of Their Neglect (2019) – which explains why there are 128 of Rowland's videos in a dedicated playlist on YouTube.
Many in the Men's Rights Movement came to believe Rowland must have died. No other potential explanations seemed to make sense. But one day in January 2019, Mike Buchanan, leader of the British political party Justice for Men & Boys (and the women who love them), received an email from him, in which Rowland had written simply, "Do we know each other?"
It emerged he'd fallen from a considerable height in 2015, which left him in a wheelchair for over three years. He can still only walk with the greatest difficulty, and has to lean on a helper, but more importantly he suffered a major brain injury which wiped out his memory of anything before the fall, and his short term memory remains poor to this day.
Rowland's new YouTube channel is here. He is much enjoying the exchanges he's having with supporters in the comments streams. He derives a lot of comfort from being reminded daily that his work has been highly influential for so many people over many years.
Rowland, on behalf of the global Men's Rights Movement, we salute you.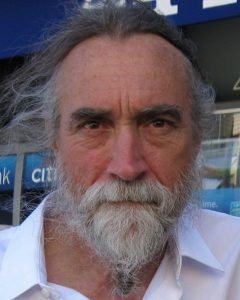 Brother K "Infant Circumcision: The Cruelty in the Cradle"
Brother K was born in Miami in 1947 and grew up in New Orleans. He studied journalism at the University of Illinois, where he earned his degree in 1969. He protested against circumcision at the California State Capital in 1980, a protest that the Associated Press and other media reported locally and across the nation. In 1986 he changed his name to Brother K in California Superior Court, an act of protest against his circumcision at birth. He founded Bloodstained Men in 2012 and has protested in cities across the United States. His work has been featured in Brother K: The Uncut Truth and on Tosh.0.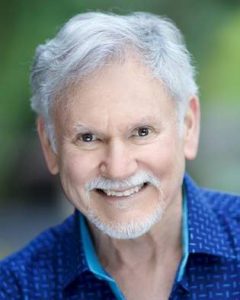 Dr Warren Farrell "Abortion: Women's ABC Rights. How Feminism is Undermining Women, Men and the Next Generation. MGM." "Why Knowing How to Explain the Boy Crisis will Help us Empathize with Men." Two interviews with Elizabeth Hobson and Mike Buchanan.
Warren presented the keynote speech at the first International Conference on Men's Issues, hosted by Paul Elam near Detroit in 2014.
Warren has been chosen by The Financial Times as one of the world's top 100 thought leaders. His books are published in over 50 countries, and in 19 languages. They include The New York Times best-seller, Why Men Are the Way They Are, plus the international bestseller, The Myth of Male Power. His most recent is The Boy Crisis (2018, co-authored with John Gray).
Warren chairs the Coalition to Create a White House Council on Boys and Men and has been asked by the White House to do a first draft of a potential presentation for President Trump for Father's Day 2020 on the importance of dads in preventing the boy crisis.
As the only man ever elected three times to the Board of the National Organization for Women in New York City, and also called by GQ magazine "The Martin Luther King of the men's movement," he advocates for gender liberation – freeing both sexes from the rigid roles of their past. He has appeared on over 1,000 TV shows and been interviewed by Oprah, Barbara Walters, Peter Jennings, Katie Couric, Larry King, and Charlie Rose.
He has frequently written for and been featured in The New York Times and publications worldwide.
Warren has two daughters, and lives with his wife in Mill Valley, California, and virtually at www.warrenfarrell.com.
Warren spoke at the following event:
International Conferences on Men's Issues
2014, Detroit Keynote speech (introduction by Paul Elam)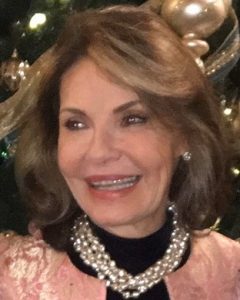 Kate Millett, the radical feminist authoress of the highly influential Sexual Politics (1970). Ann Coulter calls Mallory "the single most important commentator on feminism in America." Her articles and interviews can be accessed at her website.
In the 1970's Mallory was deeply involved in Communist activism with Kate and witnessed, first-hand, the founding of the second wave of radical feminism which created NOW, The National Organization of Women, before she bolted to The Right and voted for Ronald Reagan.
Mallory has published nine feature articles, plus a feature in the New York Post titled Mental Health Madness (September 2014). Perhaps her most well-known article, Marxist Feminism's Ruined Lives, was called by Dr. Patrick Fagan, Director of the Institute of Marriage and Family at Catholic University of America, "the single most important reportage of the 20th century." In 2016, the Human Life Alliance reprinted the piece as a brochure and distributed one million copies to colleges and universities throughout America. Mark Tapson's interview with Mallory, My Sister Kate: The Destructive Feminist Legacy of Kate Millett, published by FrontPageMag in 2018, was reprinted in Eagle Forum Magazine (January 2019) and received the highest volume of responses in its history.
She has served as Director of the David Horowitz Freedom Center for over 27 years, and is the longest sitting Director in The Freedom Center's history. She sits on the Board of Regents for the Center for Security Policy and she is the Chief Financial Officer for a number of corporations.
Mallory has addressed many audiences including the Israeli Embassy in New York City, and the New York All-State Conference for Life in 2017. She presented the keynote speech for Phyllis Schlafly's Eagle Forum Annual Conference, in 2019, the keynote speech for Hosea Initiative's "Life Is Beautiful" 2019 Award Gala, presenting their Annual Award to President Donald Trump.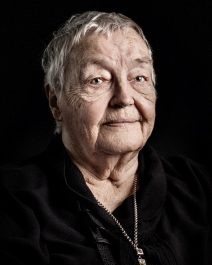 Erin Pizzey "50 Years On And No Further On For Men and Boys" Interview with Elizabeth Hobson and William Collins
In 1971, Erin founded the first battered women's shelter in the world, in Chiswick, London. She had no idea what would be coming her way for her troubles, including death threats, bomb threats, and multiple incidents of stalking. In her book Prone to Violence (1982) she showed how misguided we are in dealing with Intimate Partner Violence (IPV). She has been refuting lies about IPV for almost 50 years.
Erin spoke at the following events:
International Conferences on Men's Issues
2014, Detroit Speech
2016, London Intergenerational Family Violence v. The Big Lie (keynote)
ACADEMICS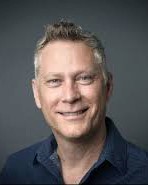 Professor Eric Anderson "Adding Brain Trauma to the Men's Human Rights Agenda"
Eric is a leading academic authority on masculinities, sexualities, and sport. He has authored 20 books and 75 articles and leads a group of scholars vested in empirical research on males. He recently published the first, non-feminist, academic textbook on gender, Men and Masculinities (2019). Much of his research has focused on changing masculinity behaviours, including the bromance. In the last few years, however, he has turned his attention to saving male brains and lives through highlighting how males are compelled to play brain-damaging school-sports and consequently suffer higher rates of neurodegenerative conditions.
Eric spoke at the following event:
International Conferences on Men's Issues
2018, London – A Non-Feminist Approach to Masculinities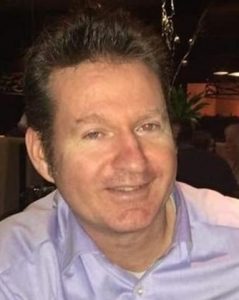 Dr John Barry "We tell men to talk… but is anyone really listening?"
John is a chartered psychologist and co-founder of the UK-based Male Psychology Network and co-editor of the very successful Palgrave Handbook of Male Psychology and Mental Health. His new book Perspectives in Male Psychology, co-authored with Louise Liddon, will be published by Wiley around the end of 2020.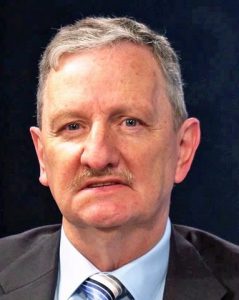 Professor Gerard Casey "Rape: A Presumption of Guilt"
Gerard was the author of After #MeToo: Feminism, Patriarchy, Toxic Masculinity and Sundry Cultural Delights (2020). He is Professor emeritus in the School of Philosophy at University College Dublin, Associated Scholar at the Ludwig von Mises Institute (Auburn, Alabama, USA) and Fellow of Mises UK. He was Head of School at UCD from 2000 to 2006. He previously taught at the University of Notre Dame (1980-1981) and at the School of Philosophy in The Catholic University of America (Washington, D.C. (1983-1986).
He serves on the editorial boards of several journals and he has been a member of the Royal Institute of Philosophy; the Association for Political Theory; the American Philosophical Association, The Independent Institute and The Aristotelian Society.
His primary degree in philosophy was taken at University College Cork. This was followed by a Masters and PhD from the University of Notre Dame and the higher doctorate, the DLitt, from the National University of Ireland. His interest in law was marked by the award of the LLB from the University of London and the LLM from University College Dublin.
His research interests include Political Philosophy, with a focus on Libertarianism and Philosophical Anarchism. In this area, he has published a monograph on the doyen of libertarianism, Murray Rothbard, an introduction to libertarianism, Libertarian Anarchy, and a history of political thought from the perspective of liberty, Freedom's Progress?. He is also interested in contemporary social movments, and in this area he has published a short study of free speech and tolerance (ZAP) and a critique of Feminism and its ideological allies, entitled After #MeToo.
Speaking to Tom Woods on radio about Hate Speech, Hate Crime and Free Speech here.
A recording from his series on , talking to Dr Jules Gaspard of King's College London about digital intelligence and espionage here.
Talking to Patriot's Lament in USA about the political implications of Romans 13 here.
A sound recording of a (short) lecture given at the Mises Institute on the problem of political representation here.
He was the second guest on the Justice for Men & Boys Gender Matters video series. The playlist of the series is here.
Dr Kevin Donnelly "How Schools Are Destroying Virtuous Masculinity"
Kevin is an AM Senior Research Fellow at the Australian Catholic University.
Since first warning about the dangers of political correctness during the early 1990s, he has established a reputation as one of Australia's leading conservative commentators and authors fighting against the cultural-left ideology and groupthink that is poisoning society and stifling free and open debate. He is especially concerned about the way radical feminists are indoctrinating school students with the belief that Western society is misogynist and patriarchal and that all men are violent and sexist.
Political correctness denies the ability to reason and be impartial as knowledge, supposedly, is a social construct and all relationships are based on privilege and power. In opposition, Kevin champions the strengths and benefits of Western civilisation, the Enlightenment and our Judeo-Christian heritage that underpin our political and legal systems and way of life and that are being undermined by a rainbow alliance of neo-Marxist, postmodern theories. He was a secondary school teacher for 18 years and in 2014 he co-chaired the review of the Australian National Curriculum. In 2016 he was made a Member of the Order of Australia for services to education.
Kevin writes for the UK-based website The Conservative Woman and Sydney's Daily Telegraph and appears regularly on Sky News. His most recent book is titled A Politically Correct Dictionary and Guide (available at kevindonnelly.com.au).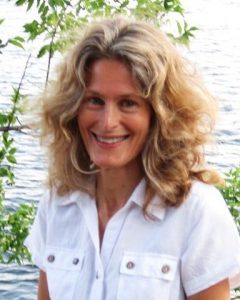 Professor Janice Fiamengo "We Must Stop Anti-Male Indoctrination of Boys"
Janice is a writer and the creator of the Fiamengo File YouTube series at Studio Brulé. She is a retired professor of English, and advocate for men's issues, free speech, and western culture. She taught literature for 20 years, latterly at the University of Ottawa, and is the author of The Woman's Page (2007), a study of early Canadian female journalists. She has also published online articles criticizing feminism and political correctness in magazines such as PJ Media and FrontPage Magazine. She lives in New Westminster, British Columbia, with her husband, poet and songwriter David Solway.
Janice is a participant in the weekly video series Regarding Men with Paul Elam and Tom Golden, also speakers at this event.
She was the third guest on the Justice for Men & Boys Gender Matters video series. The playlist of the series is here.
Janice spoke at the following events:
International Conferences on Men's Issues
2016, London – How Feminism is Destroying Higher Education
2018, London – The Demonization of Young Men: Campus Sexual Misconduct Tribunals
2019, Chicago – Why We Need Male-Positive Histories (keynote)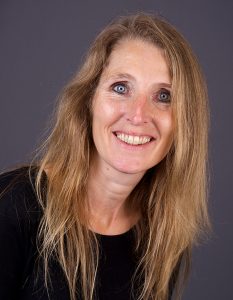 Professor Nicola Graham-Kevan "The Impact of Adversity and Trauma on Males"
Nicola's work in relation to domestic abuse is well-known to many in the Men's Rights Movement. She is the Professor of Criminal Justice Psychology at the University of Central Lancashire, her profile page is here. The start of her profile:
"Nicola is an active researcher in the field of criminal justice and wellbeing and is a member of the Quality of Life Research Group. She is UCLan's lead for Aggression Research within the Criminal Justice Partnership. Nicola has led a number of externally funded research projects and evaluations. She is internationally recognised as an expert on domestic violence and coercive control and is frequently asked to deliver presentations and training nationally and internationally.
Her research interests include the impact of psychological trauma, violence perpetration and victimisation, behaviour change programmes, sexual offending, emotion dysregulation, and adverse childhood experiences."
Nicola was the keynote speaker at the following event:
Domestic Violence is a Men's Issue, Too (National Conference on Men's Issues, 2020)
Coercive Control and Domestic Violence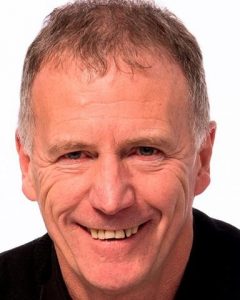 Professor Dennis Hayes "Education is Worthless Without Freedom of Speech"
Dennis is Professor of Education at the University of Derby and the Director of the influential campaign group Academics For Academic Freedom (AFAF). AFAF is the leading body in the UK defending academic freedom. He is also on the Advisory Board of the Free Speech Union, launched on 26 February 2020.
In 2009 he edited and contributed to a special edition of the British Journal of Educational Studies on Academic Freedom and he writes regularly in the national and international press on free speech and academic freedom. His latest book The Death of Academic Freedom: Free speech and censorship on campus will be published by Routledge in 2020.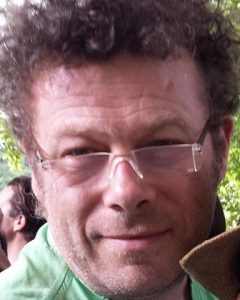 Dr Jeffrey Ketland "Feminism: Not 'Progressive'. Not 'Egalitarian'. Not 'Liberal'. Not 'Left-Wing'." (Interview with Belinda Brown and Mike Buchanan)
Jeffrey is a professor of logic at the University of Warsaw. He has published in mathematical logic & philosophy of mathematics. He is a specialist in axiomatic theories of truth. Before moving to Poland in 2019, he worked at LSE and the Universities of Nottingham, Leeds, Cambridge, Edinburgh, Munich and Oxford.
He gave a talk at ICMI18 and an interview with Honey Badgers Radio, about being domestically abused, sexually assaulted, threatened, harassed & stalked for over two years and falsely accused by a woman he'd known for several years, a woman who followed him to Oxford in 2012, and who tragically committed suicide in Oxford in 2013 when her boyfriend ended their relationship. He was defamed as a "murderer", harassed & witch hunted by militant feminists, who organized a public campaign of false accusations against him and drove him out of his home and job. He was vindicated and reinstated, as reported in The Sunday Times in August 2014. He was then blacklisted and forced out in retaliation.
Articles vilifying him were published in national newspapers in February 2014. Prof Brian Leiter's blog published in March 2014 was a statement about his being smeared, witch hunted and terminated. His reinstatement was published in The Sunday Times in August 2014. He has written accounts in Prof Janice Fiamengo's Sons of Feminism and "Feminist witch hunts in academic philosophy", in The Agonist journal. He has given an interview about domestic violence with the From the Darkness podcast. Links:
[1] ICMI 2018 Talk
[2] Honey Badgers Interview (2018)
[3] Daily Mail story with fabricated accusations
[4] Statement at Prof Leiter's blog about being smeared, witch hunted and terminated
[5] Reinstatement (including Sunday Times report)
[6] Sons of Feminism essay, "A witch hunt at Oxford University"
[7] Agonist essay, "Feminist witch hunts in academic philosophy"
[8] Recent interview with From the Darkness Talk podcast
Jeffrey spoke at the following event:
International Conferences on Men's Issues
2018, London – A feminist witch hunt at Oxford University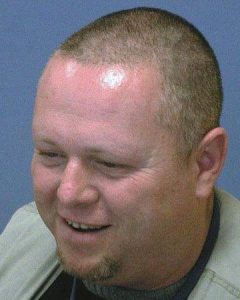 Yoav Levin "The Cathar – Manichean Ontology of Gynocentric Supremacism and Feminist Misandry"
Yoav is a long-standing MRA. He is the chairmen of the Israeli Lobby for Men and Boys as well as a member of a director board of two Israeli fathers' NGO where he manages the research and information department campaigning for the rights of men and boys in the country. Except for his activity in the lobby and the NGOs, Yoav focuses mainly on the academic field and is currently researching feminism, gynocentrism, and misandry as well as female sexual and domestic violence against men. Yoav is also an active lecturer in the field of gender studies for men focusing on critical research of feminism as well as misandry and gynocentrism and has studies group in Israel.
Based on Gnostic Maneachean heritage, Bogomil dualists in the Balkans were intent on spreading their heretical, misandrist and extremely gynocentric teachings world-wide, and this period saw increased contacts with the West including Italy, France, and Germany. The spread of Bogomilism to Aquitaine was thus both likely and possible and appears to have had great success as it created the ideals of courtly love, the phenomenon of the Troubadours, the tenets of modern classic Gynocentrism spread by Troubadours under the royal protection of Queen Eleanor and subsequently modern-day feminism and its misandry.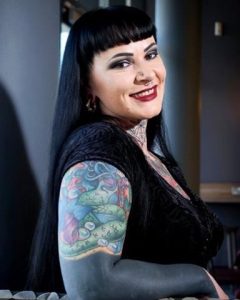 Dr Rebecca Owens Interview with Elizabeth Hobson and Mike Buchanan
Rebecca ("Becci") is a lecturer in Psychology at the University of Sunderland, a Senior Fellow of the Higher Education Academy, and a Chartered member of the BPS. She has worked at Sunderland for over ten years, during her PhD as an academic tutor, and gaining a permanent contract on completion of her PhD in 2016.
Her PhD examined competitiveness in men, taking an evolutionary perspective on sex differences in physiology, endocrinology, and how these impact on male psychology. This led to an interest in sex differences generally, with a focus on male psychology specifically.
Becci is interested in distortions in the perceptions of men and women, such as the Gamma bias; the impact of gender roles on mental health and wellbeing, and sex differences in the response to trauma and psychological distress. Other research areas Becci is interested in, separately and in conjunction with male psychology, is body modifications, and mating strategies, sex and relationships.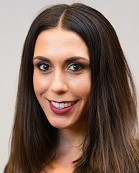 Dr Tania Reynolds "Gender Bias in the Moral Typecasting of Parental Violence"
Tania received her PhD in Social Psychology at Florida State University. After, she worked as a postdoctoral researcher at the Kinsey Institute, Indiana University. She is an Assistant Professor in the Department of Psychology at the University of New Mexico, her web page is here.
Her research applies an evolutionary lens to examine social behavior and cognition. Her work examines how people compete to attract and retain social and romantic partners, and how these pressures may differ among men and women. Specifically, she has investigated how pressure to attract romantic partners contributes to women's competitive gossip and body dissatisfaction. Her work has examined how men's involvement in ancestral warfare contributes to male anti-gay bias. That is, men may be using one another's sexual orientation as a proxy for the traits advantageous in physical combat.
In work funded by the NSF, Dr. Reynolds examined how women's reproductive hormones (e.g., progesterone) correspond to their social anxiety. This link may suggest the hormone progesterone promotes interpersonal vigilance to prepare socially for the demands of pregnancy. Her work also examines how gender stereotypes of men as perpetrators and women as victims undermine concern for male suffering.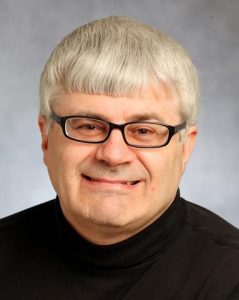 Martin Seager "What is Gamma Bias Theory, and How Could it Help us Understand and Respond to Male Suicide?" Interview with Elizabeth Hobson
Martin is a consultant clinical psychologist and adult psychotherapist, most recently with the addictions charity, CGL (2016-2020). He is a clinician, lecturer, campaigner and author on mental health issues. He studied at Oxford University, Edinburgh University and the Tavistock Clinic.
He worked in the NHS for over 30 years and was head of psychological services in two large mental health Trusts. He had a regular mental health slot on BBC Essex radio from 2003-2007 and BBC Radio Five Live "Up All Night" from 2007-2009. In 2006 he formed a national mental health advisory group for the health secretary at the time, Patricia Hewitt.
In 2010-2011 he worked in the homelessness field with the charity St Mungo's and also the "Big Issue". He spent over 10 years as a branch consultant to the Central London Samaritans and was a member of the mental health advisory board for the College of Medicine.
He is now on the clinical advisory board of the Campaign for Living Miserably (CALM). His passion is to promote a psychologically-minded approach to science, public health and human well-being, moving away from treating mental conditions to meeting the psychological needs of the human condition.
He is a specialist on male gender psychology and co-founder of both the Male Psychology Network and the Male Psychology Section of the BPS. He is co-editor of the Palgrave Handbook of Male Psychology and Mental Health (2019) which includes a chapter on Gamma Bias theory, which he developed with Dr John Barry.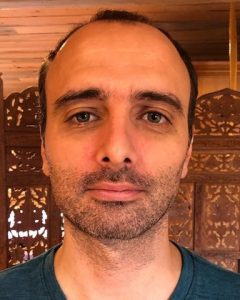 Dr Seb Zein "Feminism in STEM: Hiring, Bullying, and Bad Evidence from Professional Scientists"
Seb is an American with a PhD in physics. His YouTube channel is Galileo's Telescope. It covers a broad range of subjects, while being generally concentrated on physics, general science, and pointing out bad scientific and academic practices.
Over the 15 years he spent in academia, he saw numerous feminist professors who were more interested in ensuring students became good feminists, rather than good scientists. He regularly witnessed these highly motivated professors and/or their allies making policy changes and giving talks that would go unquestioned by other scientists, despite breaking every fundamental rule of proper science and data analysis. He created the YouTube series The Little Pink Book, focusing on how feminist groups manipulate data, general dishonest feminist research practices in academia and elsewhere, and how and where these pernicious feminist practices have made their way into policy.
Facebook: Galileo's Telescope Facebook
Email: galileostele@gmail.com
COMEDIANS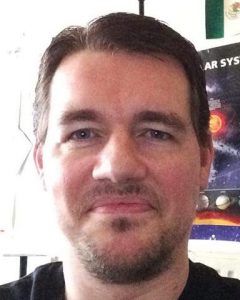 Alex Crosbie "World to End: Women Most Affected"
Alex Crosbie is a Glaswegian with a wecam and an opinion. He runs the YouTube channel 6oodfella.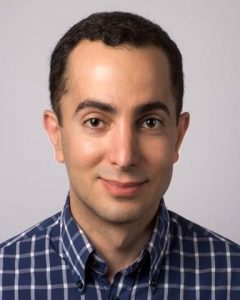 Nicholas De Santo
Nicholas De Santo is a talented Italian-born international comedian based in London. He says he has lived in countries where feminism is fighting imaginary enemies. Nicholas was a New Act of the Year (NATYS) finalist in 2019. He spends his free time studying flags and playing with his little daughter.
Videos of his work can be found here.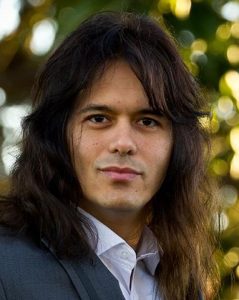 Tristan Lonley  "THE MACHIAVELLIAN GIRL or: Why Women Don't Quote Nietzsche While Making Love"
Using the protagonist's name of his feminist-halted autobiographic movie about the loss of fathers' rights and the loss of his four-year-old daughter, award-winning pop artist Tristan (a Dutch man) has been active in the field of men's issues which ended his career after releasing his seventh album which was almost exclusively about abortion, false allegations, parental alienation and anti-feminist topics.
Withdrawn from the industry he filled an open slot about parental alienation on the 2019 Messages 4 Men conference in London, approaching the misery that befell his daughter and him with a stand-up kind of satire. It inspired Lonley to coin the term 'MRA Stand Up Comedy.'
Tristan Lonley recently started The Men's Alliance International, using the alias Fonos Andr', again a character's name from his dystopian novel 'The Matriarchy', based on the prognosis of the empowerment of women.
Lonley, at the age of 22, has experienced Beatlemania-like successes in many countries, especially in Japan where his music is being described as 'aristocratic': in Armenia there's a hotel chain named after him. However, the rise of alt left socialism meant the end of his career: Lonley concluded his career with his all anti-feminist farewell album. Tristan Lonley is the partner of Ava Brighton, who is also speaking at this event.
Tristan spoke at the following event:
Messages 4 Men (London)
2018 – Speech.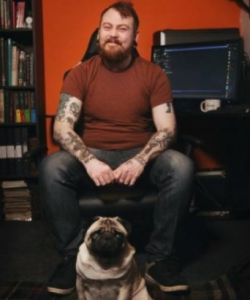 Marcus Meechan (Count Dankula) "Speaking Freely With Count Dankula" Interview with Elizabeth Hobson
Marcus is a Youtuber, comedian and member of the Scottish Libertarian Party.
He spoke at the following event:
International Conferences on Men's Issues
2019, Chicago – Free Speech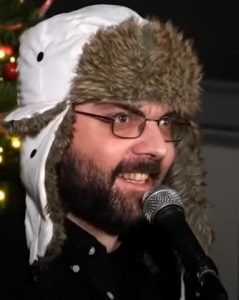 Mike Stephenson ("Doctor Randomercam") "The Cunning Do-Gooder Effect"
Mike Stephenson is a comedian and a guitarist. He's an all-singing, all-dancing adult light entertainer turned videographer from the weird part of the internet. His Youtube channel here has garnered more than twelve million views. One of the organizers' favourite videos of his work relates to the infamous TV interview of Dr Jordan Peterson by Cathy Newman, an intellectually-challenged feminist (but we repeat ourselves) Channel 4 "journalist" and "interviewer" – Jordan Peterson vs Cathy Newman – FIXED (video, 17:30).
Three time speaker at Messages 4 Men and four time attendee at the International Conferences on Men's Issues, Mike is a long-term regular host of Men's Rights podcast "Honey Badger Radio". The associated YouTube channel is here.
OTHER SPEAKERS
Alexander Adams "Discimination Against Men in Art"
Alex is a British artist and writer. He studied fine art and history of art at Goldsmiths College, London. His art has been exhibited worldwide and is in the collections of the Victoria & Albert Museum (London), National Museum (Cardiff), Walker Art Gallery (Liverpool) and other museums. His art criticism has been published in The Burlington Magazine, The Art Newspaper, Sculpture Journal, The Jackdaw, The British Art Journal, Apollo, Printmaking Today, Print Quarterly and other outlets. His poetry has been published in anthologies, broadsides and single-author volumes in the UK and USA. His new book Iconoclasm, Identity Politics and the Erasure of History is published by Societas on 6 October.
His website, with examples of his work, is here.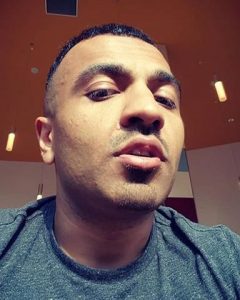 Addy Agame Imprisoned for Flirting (interview with Elizabeth Hobson and Mike Buchanan)
Adnan Ahmed (aka Addy Agame) went from being a men's dating coach in Scotland  to championing men's rights activism due to a prejudicial media scandal which led to corrupt legal proceedings involving false allegations and a wrongful conviction. The wrongful conviction was appealed and overturned in the High Court as no actual crime had taken place, resulting in a full acquittal, proven innocence, total vindication and a 'not guilty' verdict. Adnan now aims to help men in similar situations in criminal / family courts, who are fighting for justice against gynocentric social justice influenced legal systems in western societies.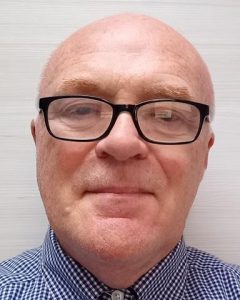 Gerry Alexander "The Gender Maturity Gap"
Gerry, an Irishman, studied telecommunications when telephones lived in a box on a street corner. So keeping up with the pace of change in technology and society kept him fully occupied throughout his career in the public and private sectors. His work took him to the Balkans conflict where he met his wife, and where he has settled in his retirement.
The luxury of having more time has allowed him to pursue a fascination with the narratives of feminism, which are contrary to his own observations.
In search of answers to some of these narratives he proposes a counter-argument based on the intersection of vested interests in the consumer society, and the position women occupy there.
He will explain how female attention-seeking behaviour has moved beyond childish affectation and adult dysfunction. Even beyond the spectacle of sexualization, evolving into a strategy for gaming the complex systems, relationships and markets that converge to make up modern society. He argues that this behaviour has become a cultural phenomenon in which women enjoy the benefits of privilege. Privilege that comes at a high cost to them, and to the men who want to love them.
He discusses how attention-seeking behaviour in women has been locked into our consumer economy and our culture, in the process creating a Gender Maturity Gap.
He is a subscriber to the Regarding Men all-men weekly meetings, and credits the group with motivating him to create his talk and video.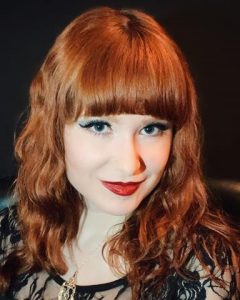 Greta Aurora "Debunking Feminist Myths About Misogyny and Rape Culture"
Greta is a writer, poet and YouTuber. Her work focuses on celebrating the differences between men and women, and helping the sexes understand each other better.
A biologist and science communicator by education, with a passion for the arts, her approach is scientific and philosophical. Evolutionary psychology is one of her main interests.
In her first poetry collection The Dying Femme Fatale: A Poetic Exploration of Femininity in a Politically Correct World (2018) she challenged feminism and political correctness. She launched her YouTube channel in April 2020. In her videos, she explores femininity and masculinity through the lens of science and art. She also discusses controversial topics around feminism and gender equality.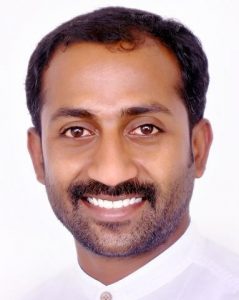 Satish Babu "Men's Rights in Politics: My Experience of Contesting as a Candidate in Elections"
Satish Babu is a software engineer based in Bangalore, India. Since 2017, he has been a prominent member of The Men's Community Centre of Save Indian Family Foundation, in Bangalore. To promote men's issues, he contested as an independent candidate in the election for the Karnataka state legislature. Karnataka is one of the 29 states in India and Bangalore is its capital. He got the 6th highest votes among 13 candidates. This was the first time a men's rights activist stood in an election in South India.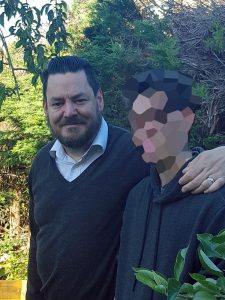 Jon Baily "From Cambridge to Chicago, All Thanks to Feminist Violence"
Jon is a happily married man, with two children. As a marketing professional, he has worked across a number of industries and specialises in digital communications.
He gained notoriety, of sorts, by attending two talks by the British political party Justice for Men & Boys (and the women who love them) – J4MB – at Cambridge University in May, 2019, along with his 16-year-old son. Mike Buchanan, party leader, spoke on Equal Rights for Men and Women (video, 41:05), while Elizabeth Hobson, Director of Communications, spoke on The History of Feminism (video, 45:18).
The noise you can hear in the background was created by a large mob of howling male and female feminists, who tried (and generally succeeded) in intimidating people seeking to enter the lecture building to attend the lectures, and tried (but spectacularly failed) to drown out the talks with chanting (an example being "There are many, many more of us than you!") and banging on saucepans. We have referred to them since as members of the Cambridge University Noisy Twats Society.
The police refused to move the mob on, likewise the university security staff, paid for by J4MB, who limited themselves to stopping the protesters from entering the building. The police refused to attend when a J4MB supporter, Natty Raymond, chased after, apprehended and video recorded the feminist student who had thrown a milkshake at Mike and two supporters. The footage (video, 4:32) also includes the photographer of the incident, who worked for the student online website Varsity. We know the names of the two people but have declined to make them public.
Feminist students, alumni and academics had tried to have the talks cancelled, by sending an open petition to the Vice-Chancellor, full of lies and mis-representations about J4MB. J4MB have posted 40 blog pieces in relation to the day, and the events before it – here.
It was on leaving the event that Jon and his son – who had never been in contact with J4MB before – experienced a life-changing incident, courtesy of the violent feminist protesters outside the venue. J4MB later ran a successful crowdfunder to cover Jon's flight and hotel costs in relation to attending the International Conference on Men's Issues (2019) held in Chicago.
Jon will share his and his son's experience and look at the positive outcome that was a direct result of the feminists' actions.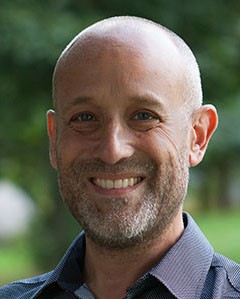 Jerry Barnett "Too Many Men: Why Sex Dolls Should be a Human Right"
Jerry Barnett is an author and campaigner, who runs the Sex and Censorship YouTube channel, podcast and blog. In addition to his campaigning and writing work he is a photographer, technologist, entrepreneur and parent. He belongs to a large, eccentric, multiracial London family. His book, Porn Panic, was published by Zero Books in August 2016.
He is dedicated to defending personal liberty, free speech and sexual freedom, and makes regular appearances in the media, at university debates, and as a public speaker.
Jerry has written extensively, for a variety of publications, on many political subjects including sexual politics, free speech, science (especially related to sex), identity politics and other issues. Some of his articles are below.
Antisemitism and Black Nationalism (Areo)
The Price of Sex (Quillette)
Identity Politics is Killing Solidarity and Fuelling Fascism (Sex and Censorship)
What is the Difference Between Sex and Gender? (Medium)
Silencing "hate speech" doesn't stop hate (Huffington Post UK)
Will declining monogamy lead to an increase in violence? (Areo Magazine)
Why is Sex Declining in America? (Arc Digital)
There is No 'Gay Gene', but Sexuality is Affected by Many Genes of Small Effect (Quillette)
Porn, women's rights, and the left (Counterpunch)
London's Knife Crime is not the Fault of the Black Community (Areo Magazine)
Last Days at Hot Slit – A Review of Andrea Dworkin's Writing (Quillette)
Porn for Women: What do Women Really Watch? (Sex and Censorship)
Jerry has made frequent radio and TV appearances, and regularly participates in university debates. He featured as a witness on Radio 4's The Moral Maze to discuss pornography.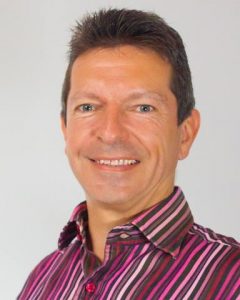 Phil Bass "Sex Dolls – The New Sexual Normal?"
Phil runs one of the most respected sex doll businesses in the world, The-Doll-House – as voted in 2018 at Doll Forum. The business has outlets in:
The UK
USA – Florida and Texas
Mexico
New Zealand
The business provides Silicone and Thermo-Plastic Elastomer (TPE) dolls to men and women for a variety of purposes. The dolls are usually initially a sex toy, but evolve into something much more in people's lives, and often fill a void in people's lives, as we become more disparate societally.
Prior to this, Phil was in the financial IT world, flying around the world to client sites, to implement Operational Risk software in major financial institutions. Five years ago he left the rat race to find himself, while exploring the MGTOW-sphere, and decided that his path to happiness was to work for himself and follow the way of the MGTOW. He has now almost forgotten what the meaning of the word "stress" is.
He finds his current work vocational, as many people tell him after their purchase that the doll has changed their lives, and they are now (sometimes for the first time) happy! He finds this the greatest bonus to his line of work.
Phil and his business are the embodiment of the MGTOW way, but this was merely a happy coincidence. Sometimes life can drop a golden egg into your hands.
He was interviewed by Mike Buchanan, a link to that video and an offer of a £100 discount on your own sex doll here. He was also interviewed by Regarding Men (Paul Elam, Professor Janice Fiamengo, Tom Golden) The Dolls That Love You Long Time.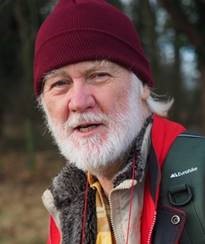 Mike Bell "From Outrage to Engagement: Focussing Energy on Effective Campaigning"
Mike lives near Cambridge, UK. He was involved in environmental campaigning in the 1980's, worked on political policymaking in the 1990's and taught science in a secondary school in the 2000's.
He now draws on these experiences as a volunteer for two linked initiatives in the UK:
Equi-law UK, which aims to engage with the political process to try to ensure that UK laws are developed and implemented in a gender-neutral fashion and
The Equalogist, a monthly digest newsletter of campaigns, books, videos, events etc on men's issues.
Mike spoke at the following event:
Messages 4 Men (London)
2019 – Equi-Law, a watchdog for gender-neutral legislation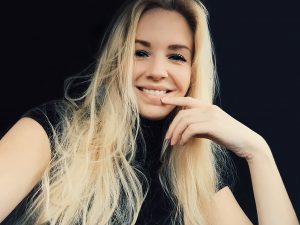 Ava Brighton "Feminist Hegemony, BPD, Abortion, Fathers' Access to Their Children…"
Ava is a Dutch professional graphic designer, who wanted to be a Men's Rights Advocate since 2014, but didn't know where to start. She stepped into the Men's Rights Movement with her controversial YouTube video Are Almost All Women Mentally Insane? when picked up by A Voice For Men. YouTube hastened to shadow-ban Ava's channel to prevent the video from going viral, but continued to give a voice to the men that have none.
By the time she appeared on the 2019 Messages For Men Conference in London she had gathered a group of followers comprising of both men and women and the idea came to Ava to make a documentary about men's issues. Where she initially wanted to focus on parental alienation, the project turned into a feature documentary when female whistle-blowers volunteered to expose the men and family destroying methods of feminist organizations.
'A VOID', Ava's feature documentary, is a highly controversial project, being viewed as 'the successor of Cassie Jaye's The Red Pill '. She filmed female whistle-blowers prior to the announcement of the project, to make sure she had the most revealing material secured. 'A VOID' was put on hold during the lockdown, but she will officially start production of 'A VOID' in the autumn of 2020. A link to the crowdfunder and trailer is here.
Ava spoke at the following event:
Messages 4 Men (London)
2019 – Speech
Lisa Britton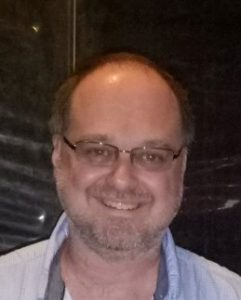 Robert Brockway "Theirstory, or How Feminist Revisionists Changed The Past"
Robert is an Australian/Canadian Men's Rights Activist (MRA) and anti-feminist. He is concerned for the welfare of men and boys in modern society. In particular, he is concerned about the effects of widespread misandry in society and gender biases in addressing domestic violence and intimate partner violence. He advocates for men's rights for the next generation of men and women.
Robert is the president of the Australian Men's Rights Association Inc. and holds positions as a Researcher at A Voice for Men and Chief Editor at Wiki4Men. He was formerly Managing Editor at A Voice for Men.
In 2016 he helped organise the third screening of The Red Pill in Australia. This was the first screening of the documentary in Australia outside of Melbourne. He was on the organising committee of ICMI17, and provided advice and assistance to the organisers of ICMI19. He spoke at the March for Men in Melbourne, Australia, organised by Sydney Watson.
Robert regularly publishes articles on A Voice for Men and has given interviews on behalf of Men's Rights Brisbane, Men's Rights Australia, the Australian Men's Rights Association Inc. and A Voice for Men.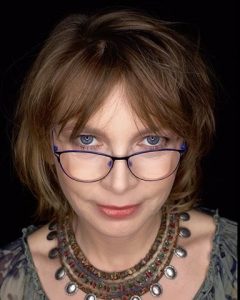 Belinda Brown "New Strategies and Directions for Ending Feminism"
Belinda studied Social Anthropology at the London School of Economics and then lived in Warsaw, Poland, for five years, where she studied the collapse of communism at the Central European University.  She identified strong families and the social networks growing from them as playing a crucial role in bringing about the collapse of communism and wrote about this in her book The Private Revolution.  It was this insight which has informed her desire to bring an end to feminism, which, by largely destroying the family has left us vulnerable to tyrannies of all sorts.
Belinda has written extensively about feminism in The Conservative Woman. She also writes also for The Daily Mail, Mercatornet and various blogs. She speaks publicly and has contributed to debates on television and radio, some of which can be seen on her YouTube channel.
She has reluctantly recently turned her attention to fighting Relationships and Sex Education. She sees this as profoundly dangerous as it aims to indoctrinate children from the youngest ages and is therefore the final nail in the coffin for the future of our society. And it is feminism which, by destroying the family and strengthening the state, has enabled the education system to have such a grip on our children.
Although Belinda does not like labels she sees herself as a Men's Rights Activist and will be discussing future directions for the Men's Rights Movement.
More of Belinda's writing can be found here.
Belinda spoke at the following event:
Messages 4 Men (London)
2017 – Speech
Steve Brulé "Husband v2.0, Alternatives to Indentured Servitude"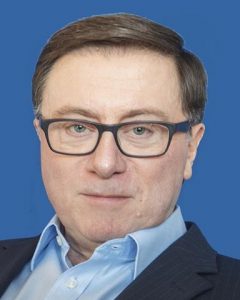 Mike Buchanan "Buchanan's Laws of Inter-Sexual Competition: Women Fail to Compete Successfully Against Men, and Why They Will Always Fail"
Mike is a British anti-feminist Men's Rights Advocate, author, publisher and the creator of Laughing at Feminists. He hosts a weekly men-only online meeting on behalf of Regarding Men. The latest of his 10 books is Feminism: The Ugly Truth (2016).
In 2012 he launched Campaign for Merit in Business, publicising the evidence of a causal link between increasing gender diversity on corporate boards and declines in financial performance.
Mike was the founder and leader (2013-20) of the political party Justice for Men & Boys (and the women who love them) (J4MB). Launched in 2013, in the English-speaking world J4MB remains the only party campaigning for the human rights of men and boys on many fronts, and the only avowedly anti-feminist party, in the English-speaking world. The J4MB YouTube channel is here, the playlists here. In May 2020 Mike passed the leadership of the party to Elizabeth Hobson, formerly the party's Director of Communications (2018-20).
He hosted the International Conferences on Men's Issues (ICMIs) held at London Excel in 2016 and 2018. He is responsible for future ICMIs in Europe and North America.
Prior to his resignation from J4MB Mike co-hosted the Gender Matters series, along with Elizabeth. Guests to date (September 2020) have included Paul Elam, Professor Janice Fiamengo, Professor Gerard Casey and Tom Golden, all of whom are speaking at this conference. The video playlist of the series is here.
J4MB gave two talks at Cambridge University in May, 2019. Feminist students, alumni and academics had tried to have the talks cancelled, by sending an open petition to the Vice-Chancellor, full of lies and misrepresentations about J4MB. Mike spoke on Equal Rights for Men and Women (video, 41:05), while Elizabeth spoke on The History of Feminism (video, 45:18). The noise you can hear in the background was created by a large mob of howling, aggressive  and chanting male and female feminists, who deterred many people from attending the lectures.
A female J4MB supporter, Natty Raymond, chased after, apprehended and recorded on her smartphone the female feminist student who had thrown a milkshake at Mike and two supporters. The footage (video, 4:32) also includes the photographer of the incident, who worked for the student online website Varsity. J4MB knows the names of the two individuals (and a male feminist who also threw a milkshake) but has declined to make them public.
Jon Baily, a local man unknown to J4MB before he attended the talks, was physically assaulted by the mob after the talks, and his 16-year-old son threatened. He is speaking at this conference. The party has posted 40 blog pieces in relation to the day, and the events leading up to it – here.
Mike spoke at the following events:
International Conferences on Men's Issues
2014, Detroit – Speech
2016, London – The Political War on Men and Boys
2017, Gold Coast, Australia – Let's Get Visible – Beyond Keyboard Activism
2018, London – Equal Rights for Men and Women
2019, Chicago – Feminism Sows the Seeds of its own Destruction – Building the Men's Rights Movement (panel discussion)
Messages 4 Men (London)
2017 – Male Genital Mutilation
2018 – Speech
2019 – Abortion is a Men's Issue, too
Domestic Abuse is a Men's Issue, Too (National Conference on Men's Issues, 2020)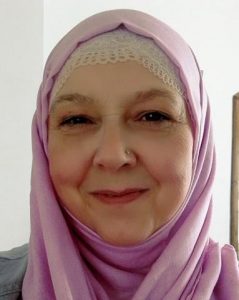 Sally-Anne Burris "Choice, Influencing Real Equality, Changing the United Nations Directives to Include Men and Boys"
Sally-Anne says: 'It is an illusion to believe that men and boys have equality in this world, it is an illusion to believe that men are privileged, and that society serves them before and above women and girls'.
Five years ago she started a small research project with one question, why are men being excluded from services? After a year of evaluating over 15 acts of law, policies and strategies, she realised men did not have equality in the UK.
In search of best practice she began to look at other countries – Australia, New Zealand, America, Canada, some European countries, some Arab states and some African states. All showed the same systemic neglect of the needs of men and boys.
In the second year of her research she began to create a campaign designed to challenge all 195 UN member states, requesting they review all legislation, policy, strategies and fiscal management to include men and boys or be gender-neutral.
On July 1, 2020, Split the Difference CIC launched by formally notifying all UN member states, the two observer states and 15 observer organisations situated within the United Nations headquarters in New York.
Sally-Anne has worked for 30 years creating and delivering people-facing services in a myriad of settings. This included two organisations – a profit-making company that delivered procured services for local authorities, and a not-for-profit housing organisation.
Believing that education and experience build professional codes of conduct, she is educated in psychotherapy, life coaching, business management, strategic governance and journalism.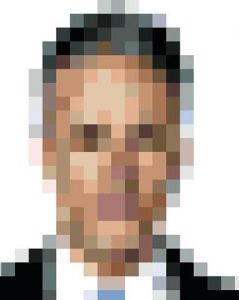 Martin Caplan "The Silence of the Gentlemen: How men's excessive politeness and leniency towards women in the professional world undermines their own standing and contributes to the decline of the West, the importance of snappy talk titles"
Because of Martin's need to protect his identity, his talk is being read out by David Cann.
Martin is an American adventurer and traveller, currently a teacher in Easter Europe. He has a BA with a major in Education and has spent 35 years living, working and travelling throughout Asia, and elsewhere. His experiences provide the insights and foundations for his work.
He is the author of The Silence of the Gentlemen.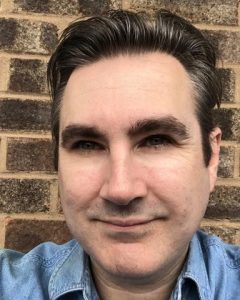 Edward Churchill "Making Sense of the Red Pill Experience"
Edward is a British occasional gender equality activist who works in tech. He has been interested in gender politics and the issues affecting men and boys for several years. He attended the London conferences in 2016 and 2018. He is a contributor to the website of the host of those events, Justice for Men & Boys.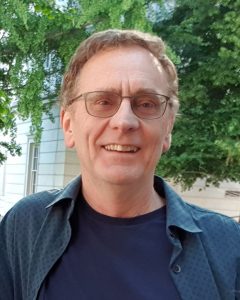 William Collins "Men and Boys: Updated Lowlights"
William, a semi-retired engineer and physicist, blogs on men's issues on The Illustrated Empathy Gap and is the author of the book The Empathy Gap: Male Disadvantages and the Mechanisms of Their Neglect(2019). He is a Trustee of the Welsh charity FNF-Both Parents Matter Cymru. His talk presents some of the disadvantages and discrimination to which men and boys are subject, including in education, health care, criminal justice, domestic abuse and fathers' issues.
William spoke at the following events:
International Conferences on Men's Issues
2018, London – Men and Boys in the UK: Edited Lowlights
Messages 4 Men (London)
2018 – Woozling Shared Parenting
2019 – Equality, History, Needs and Justice (keynote)
Domestic Violence is a Men's Issue, Too (National Conference on Men's Issues, 2020)
Families Need Fathers – Both Parents Matter Cymru survey of male victims of domestic abuse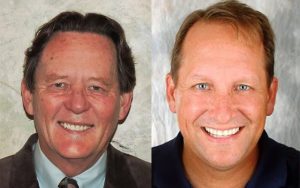 Philip W Cook and Sean Kullman "The New Global Initiative For Boys and Men – what's in it for you?"
Philip was the author of Abused Men – The Hidden Side of Domestic Violence (1997, Praeger) and the co-author of When Women Sexually Abuse Men – The Hidden Side of Rape, Stalking, Harassment and Sexual Assault (2013, Praeger) with criminologist Tammy Hodo, PhD. He is the co-author of numerous articles in peer-reviewed journals including The Journal for Human Behavior in the Social Environment, and other such publications.
Prior to becoming a published author, he had a long career as a professional journalist for television and radio stations in Oregon, Texas and Washington State, receiving awards from The Associated Press, The Professional Journalism Society, and others.
He is currently a founding commission member of the Coalition for a White House Council For Boys and Men, and is a board member of the Global Initiative for Boys and Men. His website is Abused Men.
Sean is the President of the non-profit organization Global Initiative for Boys and Men. He is an educator, writer, researcher, fund-raiser, and community engagement organizer. His interest in boys' and men's representation in media, academic, and policy action comes from his many years of teaching in the public and private sectors and research into gender reporting and public policy.
His work includes opinion pieces in the New York Times and many other articles relate to the well-being of boys and men in education, physical and emotional health, parental rights, careers, and the need for a recognized male narrative in the public discourse, particularly in government, academia, and media.
Philip spoke at the following event:
International Conferences on Men's Issues
2019, Chicago – Progress and Promise / Intimate Partner Violence – Men in Need: The State of Services for Men (panel discussion)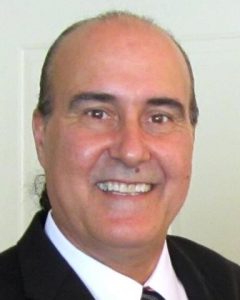 Gary Costanza "Mommy, What's Circumcision?"
Gary, 63, has been a Men's Human Rights Activist for many years. For the last few years he's mostly been seeking to stop the routine circumcision of infants. He does public protests, produces YouTube videos, writes articles, and generally tries to convince people it's not good to mutilate babies' genitals. After all, he says, it's the lowest hanging fruit, the most obviously barbaric and harmful of practices that we actually promote and perform on our own loved ones. He writes for avoiceformen.com and neonatalcutting.org, his YouTube channel is jerrytheother.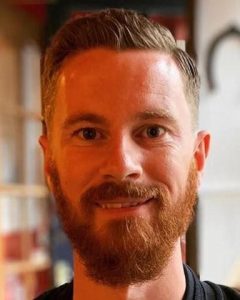 William Costello  "Step Your Dick Up: Why Incels and Men in General Deserve Better Dating Advice"
William is an Irish writer with an Undergraduate Degree in English/Education and a Postgraduate Degree in Career Guidance Counselling. He is currently studying Evolutionary Psychology at Brunel University, London.
He has debated about gender politics alongside Elizabeth Hobson at Goldsmiths, University of London, in a debate for the Liberate The Debate society, Sex War: A Discussion.
He also debated at the biggest debate festival in Europe in 2019, The Battle of Ideas. William's topic of debate was Individuals vs Identities, Can We Escape Tribal Politics?
He writes opinion pieces for various publications and has been published at A Voice For Men while also discussing his work on men's mental health podcasts and The Incel Project.
You can follow his work on Twitter and Medium.
Nick Cotton
Nick spoke at the following event:
Messages 4 Men (London)
2019 – UNWAShED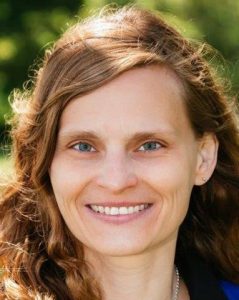 Laurie A Couture "Developmental Trauma: The Root of Suicidality and Behavioural, Emotional, and Learning Problems in Boys and Young Men"
Laurie is the author of Instead of Medicating and Punishing and an upcoming book, Nurturing and Empowering Our Sons. She is an expert in child behaviour, learning, attachment and a specialist in treating developmental trauma in children and youths. Through her writing, speaking, workshops, and consulting, she helps families and professionals heal behavioural, emotional, and learning challenges naturally, by restoring the child's natural cycle of homeostasis.
Laurie has 23 years of clinical and professional experience with youths and families as a consultant, Licensed Mental Health Counsellor, and EMDR practitioner, as well as in the fields of foster and adoption social work, juvenile justice, and education.
She was featured in the documentaries, The War On Kids and Class Dismissed and was a researcher for The Red Pill. She has spoken around the country, including at the 2019 American Public Health Association conference. Laurie received New Hampshire's Forty Under 40 honours in 2010.
In September 2017, she tragically lost her beloved 23-year-old son to suicide. She had adopted Brycen from the foster care system when he was 11. He had suffered severe child abuse and neglect and over a dozen foster and group home placements prior to finding his forever family.
The unfathomable loss of Brycen, and of the thousands of other boys and young men lost to suicide each year, impresses upon us the critical need for childhood trauma prevention and attention to the unique stressors and human rights obstacles faced by boys and young men in our society. Her website is here, her YouTube channel here, her Facebook page here.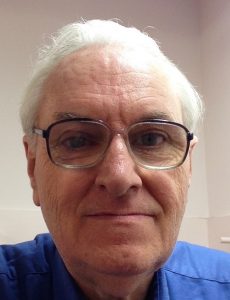 Raymond Cuttill "From Amoeba to Feminist: Why we are where we are, from an evolutionary perspective"
Raymond is a retired computer engineer living in London, who has studied psychology and various healing modalities and therapies since the 1980s. He plans to continue his studies to PhD level. He became interested in men's issues in the 1990s when he found the feminist explanations for male/female relations lacking, having read Women Against Violence Against Women by Dusty Rhodes and found Neil Lyndon's No More Sex War more perceptive.
He later went on to start Men's Hour, an internet radio programme from 2001-2006, supported Fathers 4 Justice and helped an Equal Parenting Conference in 2006 and 2007. He continues to support campaigns about men's rights including father's rights, MGM and false accusations.
Throughout this he became conscious that more concern is given to women than men, sometimes even children, and this is not simply the result of a political movement for freedom for women. Evolutionary and comparative psychology suggest the situation we have today is more rooted in our deepest biology and psychology than often accepted. With this in mind he is writing a book along the same lines as the talk.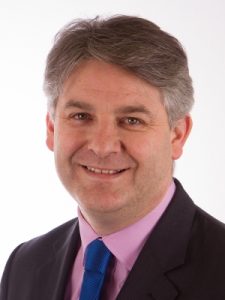 Philip Davies MP Interview with Elizabeth Hobson and Mike Buchanan, followed by a video compilation, "Philip Davies's Greatest Hits"
Philip has been the Conservative MP for Shipley since 2005. He's the only elected politician in the English-speaking world who regularly advocates for the human right s of men and boys.
Examples of his work include revealing the substantial gender differences in prison sentencing, in 2012 – video here. On International Men's Day (2015) he introduced the first parliamentary debate on men's issues – video here. The playlist of videos relating to Philip on the Justice for Men & Boys website is here.
In more recent International Men's debates he has covered a wide range of topics including Domestic Abuse and Male Genital Mutilation. MGM is a crime in the UK under the Offences Against the Person Act (1861), being grievous bodily harm. No exemptions to the law are allowed in the UK for either religious or cultural reasons, yet criminals keep mutilating the genitals of young males with no adverse consequences to themselves, while the state turns a blind eye.
Philip spoke at the following events:
International Conferences on Men's Issues
2016, London – The Justice Gender Gap
2019, Chicago – The Battle Against Political Correctness in the UK

Lori DeBolt "False Accusations Against our Men: The Women Women Hurt"
Lori DeBolt is the Secretary for the Chicago chapter of the National Coalition for Men (NCFM). As part of NCFM National she is leading a women's group, Deborah & Jael's Warriors, which is fighting against False Accusations of Sexual Assault and Abuse. This support and action group meets regularly to share their pain, warn others, and works to change laws and negative stereotypes that destroy the lives of the men they love.
As a child of the 60s, Lori was acculturated to burn her bra, "bring home the bacon and cook it up too (Enjoli)", and look for any job other than a secretarial position. However, after having two sons and seeing the radical turn the feminists have taken, her whole world changed.
Lori has two adult sons born in the 90's who began their educational years with the "Girl Power" and "Zero Tolerance" movements. Her brother was institutionally alienated from his daughter in family court. A special man (privacy remains) has been mentally and physically abused by his wife. Her beloved co-parenting partner tragically lost his battle to suicide leaving the family devastated.
Now, she is fighting for her son who was falsely accused of sexual assault and is, as of this writing, waiting for his sentencing. Her son's accuser has victimized both fathers of her daughters—completely alienating one and now accusing the other of child abuse (it's been over a year since he's seen his daughter).
Today, Lori stands firmly with God, fighting against injustices that our men endure daily!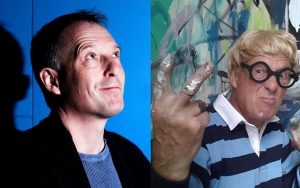 Alan Dedman and David Cockney
Alan Dedman "But is it Art? A Debunking of the 'New Wisdom' Which Says, if it's not MAN-Made, it MUST be!"
Alan grew up in East Anglia. He studied at Great Yarmouth College of Art & Design, then went to St. Martin's School of Art. Following this he gained entry to the Royal Academy Schools, London.  At the time he worked from life (the nude) and is an advocate of this Classical discipline.
At one point Alan supported himself by working for the Doll's House Striptease Revue – in London's famous Soho district. A formative experience. After the Academy Schools he worked as a medical illustrator and kept studios in Vauxhall and Hackney in the capital. Currently Alan is in the West Country of the UK. He took a PGCE at Bath Spa University and continues to work as an artist and educator.
In preparing a video for the ICMI, Alan collaborated with David Cockney. Cockney has very strong views on Art and artists. His style is abrasive and not to everyone's liking, likewise his use of expletives and East End vernacular. However, Mr. Cockney often 'hits the nail on the head' in his tirades against post-modernism. His test video (56 seconds) for this conference is here. It's a rant about Tracey Emin, an infamous pain in the arts. NSFW and please don't watch if you're offended by strong language.
Gordon Dickson "The Lack of Political Representation"
Eccentrik Hat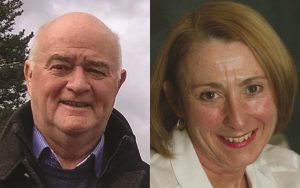 David Eggins and Denise Knowles "Perpetrator Programmes – How Children, Families and Society can be Better Served – not the Current Game: 'Find the Lady!' "
From their website:
Temper is a registered charity focused mainly on working with people whose behaviour in their intimate relationships is a cause for concern.  We work closely with violent, aggressive, abusive people to help them understand why they behave in such ways and to help them bring about changes in their behaviours.
Temper was devised in 1994/5 and improvements are continuously being made to the programme in the light of the experience of more than 1,000 clients who have completed the work, both men and women, and the availability of much greater research into what works and what doesn't. This has also brought about an explosion of knowledge through neuroscience.
We work on the basis that in the vast majority of relationships emotions drive behaviour, not a desire for "power and control".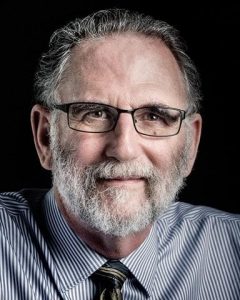 Paul Elam "My 2020 Vision for the Men's Rights Movement" (keynote speech)
Paul is one of the most widely recognized advocates for men and boys worldwide. Coming from a background in the mental health industry in the 1990s, he noticed several areas in which men were effectively discriminated against respective to women.  Primary among these was the problem of domestic violence and the exclusion from shelters and support services for male victims.
For the next two decades Paul worked within the system, trying to address this and other disparities in the treatment of men and boys. In advocating for solutions, he often found his efforts frustrated by feminist ideologues and ingrained misandry in the mental health professions.
In 2009, having concluded that working within the mental health system was untenable, he founded A Voice for Men (AVfM), now the undisputed flagship of the men's rights movement online. AVFM has been covered by worldwide media and has been subjected to repeated attacks by the same.
In 2014, Paul founded the International Conference on Men's Issues (ICMI), a series of conferences that launched under threats of death from feminist ideologues but that nonetheless expanded into an iconic event with a worldwide footprint. ICMI has since been hosted on three continents, gathering speakers, thought leaders and attendees from across the planet.
He launched An Ear for Men (AEfM) in 2015.
Paul has authored and co-authored several books on men's issues, including Men. Women. Relationships. Surviving the Plague of Modern Masculinity, Say Goodbye to Crazy, Red Pill Psychology and Go Your Own Way. Understanding MGTOW. His next effort, The Book of Zeta. Masculinity in the Age of Misandry, will be released in the autumn of 2020.
In recent years, Paul's work has turned back to the world of mental health. Through his website at PaulElam.com he provides mental health and life coaching services to men who have been adversely affected by issues unique to the lives of men and boys. This includes individual counselling and counselling groups through internet platforms.
Paul is a participant in two video series – Regarding Men (a weekly series with Professor Janice Fiamengo and Tom Golden, also speakers at this event) and You Can't Make This Shit Up! (an occasional series with Tom Golden).
Paul's videos posted before late April 2020, including Regarding Men, can be found on YouTube. After that he started posting his new videos on BitChute.
He was the first guest on the Justice for Men & Boys Gender Matters video series. The playlist of the series is here.
Paul spoke at the following events:
International Conferences on Men's Issues  
2014 (Detroit) – Speech, introduced by Dr Warren Farrell
2016 (London) – Gynocentrism – The Root of Feminism
2017 (Gold Coast, Australia) – Conference Opening by Paul Elam and Robert Brockway
2018 (London) – The Men's Movement: Personal and Political – Paul Elam's Churchill Award, Presented by Mike Buchanan and Elizabeth Hobson
2019 (Chicago) – Three panel discussions – Building the Men's Rights Movement – Psychology's War on Men – Red Pill Cast Q&A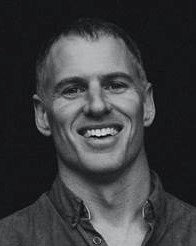 Zac Fine "Working With the Trauma of Losing Child Access"
Zac is a psychotherapist dedicated to supporting fathers through the trauma of losing contact with their children against their wishes. He came to this work through his own personal experience of estranged fatherhood which included the family court system and the common experience of mental and financial breakdown.
His work supports fathers as they endure the toxic experience of living in a trap of fear, anger, rage and grief in what can feel like a silent void when these emotions are not understood or accepted in the family court system, mainstream 'perpetrator' programs or wider culture.
Zac integrates theories and concepts from neuroscience, family systems and war to support fathers as they try to settle their nervous systems, to understand and manage their trauma responses, to explore the relational dynamics at play with their ex-partners and their role in them, to think strategically and be the best fathers they can be for their children.
He blogs at www.zacfine.co.uk and co-hosts The Other Half, a series of discussions around therapeutic approaches to masculinity, with therapist and author Sue Parker Hall.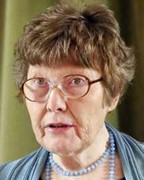 Margaret Gardener  "The Psychological Impact of False Accusations of Sexual Abuse"
Margaret is the CEO of FASO (False Allegations Support Organisation). She has a background in voluntary emergency nursing followed by a career within the civil service. She was a registered foster carer for difficult and special needs teenagers. She was catapulted through a family experience, as a volunteer, into FASO in 2001, starting as the Secretary and then joining the help line. She uses, in particular, her empathy to support callers in their distress.
As CEO of FASO she addresses parliament and agencies both criminal and family through the medium of consultations and meetings, whilst liaising with academia  and like-minded groups. She is concerned about the issue of hidden victims when there have been allegations of abuse – the children and vulnerable family members of the accused person, and advising them on safeguarding issues.
She has begun making presentations about FASO to groups who want to know more about what support might be available, and has spoken to a Men's Domestic Violence academic group in Preston and a newly formed families group in Guernsey. She has been interviewed on both radio and television.
Cardiff Law School presented her with an Unsung Heroes Award during their Innocence Week in 2013.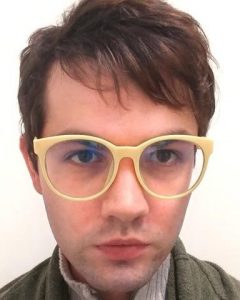 Derek Gegner "Getting Red-Pilled on the Black Pill"
Derek received his undergraduate degree in Philosophy then began learning about men's issues in 2013, attending the ICMIs in 2014 (near Detroit) and 2019 (Chicago). He co-hosted a podcast called Gaytriarchy with Sam Kehl (also known as Prince of Queens), which focused on gay men's issues from an anti-feminist perspective. He also organized two Red Pill screenings in Minneapolis at the Twin Cities Men's Center and often posts videos on his YouTube channel spacepan.
Paul Gladwell "Domestic Violence: a Silent Issue for Men"
Paul is a co-chairman of The Paul Lavelle Foundation. From the website:
We are a charity set up in memory of our mate Paul Lavelle who was sadly taken from us in cruel circumstances in May 2017. After Paul's loss a large group of us (we have a network of 50 mates) decided to honour Paul and set up the charity to raise awareness of domestic abuse involving men.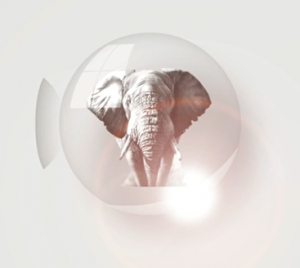 Glass Blind Spot "Canaries in Chicago: Snapshots from ICMI19"
The Glass Blind Spot describes the phenomenon where people consciously or unconsciously ignore information relevant to a conversation or debate about equality because it would significantly undermine or detract from their preferred narrative. We all have our own little biases or blind spots but a 'Glass Blind Spot' is so big that an elephant could hide in it.
The Glass Blind Spot Project has been pointing at those elephants since 2015 and documenting examples of damaging disingenuous dialogue, duplicity and double standards displayed by public figures purporting to champion equality and human rights for all.
Karen Straughan calls it the most criminally undersubscribed channel on You Tube which features a number of acclaimed collections including: 'Gendered Violence' Through the Prism of a Pandemic; Government's Hate Speech; Virtual Abuse; Problems with Men and Talking Sense Not Sensibility.
Brian Blindspot, the man behind the project, has been championing human rights for over two decades and has helped businesses throughout the UK to develop best practice standards aimed at promoting equality of opportunity for all. He started the Glass Blind Spot as a voluntary initiative to help highlight  the very obvious disconnect between many current mainstream equality narratives and basic legal and moral principles of equal rights.
Messages for Men London 2019: Reasons to be Cheerful
Watch the Glass Blind Spot's Documentary about ICMI19: Canaries in Chicago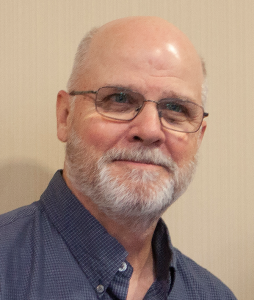 Tom Golden "Do Males and Females Live in Different Worlds?", "The Four Things That Make Men's and Boys' Worlds Different" (two talks in one video)
Tom Golden is a therapist with 30+ years of experience working with men and boys, as well as women and girls. He maintains a practice in Gaithersburg, Maryland, as well as conducting consultations online.
Tom is well-known in the field of healing from loss, having travelled around the world to share his wisdom and having been named the "1999 International Grief Educator" by the Australian Centre for Grief Education.
Tom built the first interactive web site for bereaved people in 1995, webhealing.com. The page houses the internet's first memorial site A Place to Honor Grief.
He has also worked as the vice chairman of the Maryland Commission for Men's Health, he was featured in The Red Pill documentary and he participates in weekly discussions with Paul Elam and Janice Fiamengo on the YouTube series Regarding Men.
He has written three excellent books – The Way Men Heal, Helping Mothers Be Closer to their Sons and Swallowed by a Snake – the gift of the masculine side of Healing, all available on Amazon; and his work has been featured on CBS Evening News, ESPN, The NFL Channel, The New York Times, The Washington Post and many others.
His web site is Men Are Good, the same words he uses for his YouTube Channel. You can find him on Twitter @trgolden.
Tom is a participant in two video series – Regarding Men (a weekly series with Paul Elam and Professor Janice Fiamengo, also speakers at this event) and You Can't Make This Shit Up! (an occasional series with Paul Elam).
He was the fourth guest on the Justice for Men & Boys Gender Matters video series. The playlist of the series is here.
Tom spoke at the following events:
International Conferences on Men's Issues
2014, Detroit – Speech
2019, Chicago – What The Media Won't Tell You About Men… Panel discussions – Fatherlessness – Psychology's War on Men – The Red Pill Cast Q&A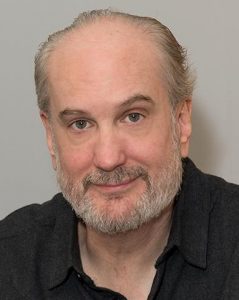 Tim Goldich "FemalePower"
Tim is an author who has devoted the last thirty years to researching, pondering, and writing a four-book series on gender issues. The first book – Loving Men, Respecting Women: The Future of Gender Politics — was published in 2011 and is available on Amazon. The second book — Equal Partners: The History of Gender Equality — is due out in 2021. He has also created a series of YouTube videos under the umbrella title of Man Against the Wall.
He is a board member of both the National Coalition For Men and of the ManKind Project and is president of the Chicago chapter of NCFM. His latest venture is the founding of a new internet-based organization called Gender Equalists: Transforming gender political space for unity, fairness and forgiveness. 
His YouTube channel is here.
Tim spoke at the following event:
International Conferences on Men's Issues
2019, Chicago – Rendering Feminism a Toothless Anachronism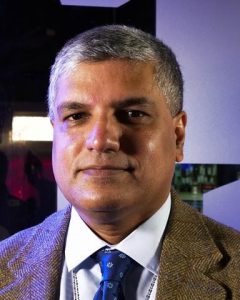 Dr Jules Gomes, "The Rebel Priest" "Real Feminists Kill Girls" Interview with Elizabeth Hobson and Mike Buchanan
Dr Jules (BA, BD, MTh, PhD) is Rome correspondent and Producer for St. Michael's Media. He wrote the weekly 'Rebel Priest' column for The Conservative Woman and has been a columnist for Frontpage Mag and Republic Standard. Jules earned his doctorate from the University of Cambridge and taught at the United Theological College, London School of Theology, and Liverpool Hope University. He enjoys philosophy, literature, art, classical and jazz music, target shooting, and motorcycling.
Aldir Gracindo
(Link to panel discussion ICMI19)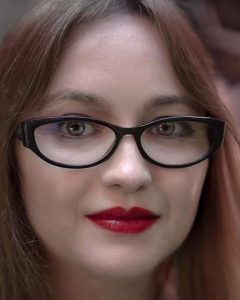 Elizabeth Hobson "The Power of Stories"
Justice for Men & Boys (and the women who love them) – J4MB – a British political party, thanks Tom Caulfield, its Technical Director, for the above picture, one of a large number taken in the Patriarchy Council HQ in London in 2019.
In May 2018 J4MB was delighted to announce Elizabeth's appointment as Director of Communications. She was already a well-known and highly respected Men's Rights Activist.
In May 2020 she was appointed the party leader, her first video on becoming leader is here (8:03).
She is the mother of two boys. She calls herself an anti-feminist Gender Equality Activist, and she's worked with Trigger Warning, The Liberty Belles and Ladies for Philip Davies, as well as being a key member of the organising team for the highly successful March for Men / Messages for Men conferences in London in 2017, 2018 and 2019. Video playlists for the conferences are here. She is now solely responsible for the conferences, the next will be held in London on 14 November, 2020.
Her areas of particular interest include the family and fathers' rights, domestic abuse, MGM, feminism and freedom. Elizabeth wants to end the Sex War – artificially constructed by feminists – and pursue a more just society based on classical liberal values such as liberty, equality and meritocracy.
She co-hosts the Gender Matters series, previously with Mike Buchanan, the J4MB party's founder and former leader (2013-20). Guests so far have included Paul Elam. Professor Janice Fiamengo, Professor Gerard Casey and Tom Golden. The video playlist of the series is here.
The J4MB YouTube channel is here, the playlists here.
Elizabeth's personal YouTube channel is here, her Facebook site here.
She spoke at the following event:
International Conferences on Men's Issues  
2018 (London) – Activating the Non-Feminist Sector The Men's Movement: Personal and Political – Paul Elam's Churchill Award, presented by Elizabeth Hobson and Mike Buchanan
She hosted the following event, in addition to co-hosting the Messages 4 Men Conferences in London (2017-19). She is solely responsible for organizing the events from 2020 onwards, the next will be in London on 14 November, 2020.
Domestic Violence is a Men's Issue, Too (National Conference on Men's Issues, 2020)
The links between domestic abuse and other men's issues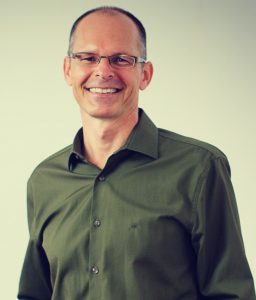 Oliver Hoffmann "Should Men Help Women in Times of Crisis?"
Oliver Hoffmann was born and raised in Austria. He completed his computer science studies with a specialization in artificial intelligence in Vienna in the 1990s and has worked as a software developer, researcher and project manager in Austria, Australia and Germany. His political engagement has also frequently taken the form of projects, from advocacy for freedom of speech on the internet in the Austrian Liberal Party in the 1990s to founding the Austrian Men's Party in 2000s and the Austrian association for Liberal Men in the 2010s. Currently, his main focus is on artificial intelligence again, as project manager in a startup and as podcast host for promoting AI for Human Growth. He has remained an advocate for Men's Issues over three decades and is now convinced that the future is postfeminist.
Oliver spoke at the following event:
International Conferences on Men's Issues
2018, London – What I have learned from running a men's rights party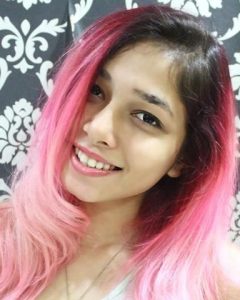 Aastha Jain "Men's Issues and Media Bias in India"
Aastha goes by the name 'Equalist Aastha' on social media. She has been a content creator since 2015. She focuses on speaking about social issues, food for thought opinions, and pop culture in her videos on Facebook and YouTube and as the name suggests, tries to maintain an 'equal' and unbiased standpoint. In the last couple of years, she has studied media bias against men and has also published interviews of several men who lost access to their children.
Her hobby and current career path apart from content creation lies in the board gaming industry.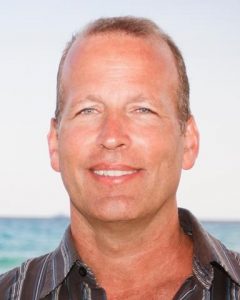 Ken Jolivet "Modern Rape Laws Increase Women's Sexual Power and Further State-Sanctioned Punitive Misandry!"
Ken, an American, is the author of six books on relationships between men and women. His latest book Society Kills Men: Feminism Loses When Half are Held Back is on Dr. Warren Farrell's (The Boy Crisis) reading list (April 2020) and has also recently received a glowing review from the Director of PR, Steven Svoboda, at the National Coalition For Men (May 2020).
Ken's currently working on a seven book box set of children's books on masculinity for boys. The intent is to improve younger boys' self-esteem, identities and worth: to make them proud of their maleness while at a young, tender age. You can contact Ken and find all of his work on his website at Society Kills Men.
Ken was raised in the U.S., but has spent most of his adult life in Europe. He's travelled to dozens of countries and has lived in Brazil, England, Germany, Italy, Turkey, Spain and the U.S. He was married for 21 years and is the father of two grown sons, and a stepdaughter (from his current marriage). He has four academic degrees: a BSc, an MSc, a Masters in Real Estate, and the equivalent of an MA in International Relations (with the U.S. Air Force).
Divorced at 43 and retired at 44 with a military pension, Ken travelled for 10 years to live, learn and experience the world. He remarried, at 54, to a beautiful Persian lady. They split their time living in England and Spain.
Ken spoke at the following event:
Messages 4 Men (London)
2019 – Society Kills Men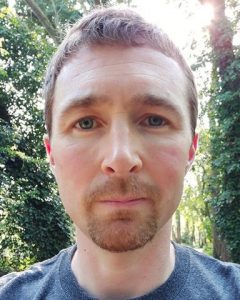 Ewan Jones "Feminism, Incels and Extinction: What Happens When a Society Abandons Traditionalism"
Ewan is a sociologist. In his work he takes take a top down view of society. He consider the laws, structures and ideas that will help a society survive and prosper. He also considers the laws, structures and ideas that don't work, and result in a society falling into chaos. He believes traditionalism is an extremely important ideology. Traditionalism supports families, the local community, and the history and culture of individual nations. Nations are able to use this ideology to fulfil important customs, so they can prosper and survive over time. Societies that promote traditionalism survive, and those that turn their back on this vital ideology die.
Feminism is an attack on traditionalism. The government and other globalist forces have tirelessly promoted this movement as a way of destroying the nuclear family, and the society itself, so they can profit from the collapse. All the dysfunctional archetypes we're seeing in this new feminist society, such as radical feminists, MGTOW, Incels and Femcels do not exist in a healthy traditional society. These archetypes only exist in a warped and dying feminist society.
Ewan spoke at the following event:
Messages 4 Men (London)
2018 – Speech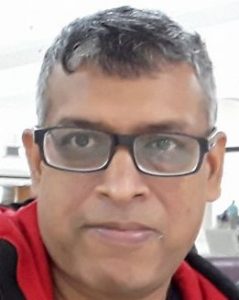 Pandurang Katti "Men's Activism in India – Insights and Experiences"
"Katti" was one of the early experts on men's issues in India and he was a co-founder of Save Indian Family Foundation (SIFF). He has an Engineering Degree in Computer Science from the Indian Institute of Technology, Bombay, and a Masters degree from a  premier Business School, Indian Institute of Management, Kolkata. He has worked in the Tech industry in India, UK, USA and Canada. He is in the senior management of a multinational Tech firm. He has been an active participant in past ICMIs, and has attended four ICMIs.
Katti has mentored hundreds of men's rights activists in India over the past 17 years. He worked to develop media and positioning strategies for the early men's movement in India. He has been invited by India's parliament and Government law commissions several times for his suggestions on various laws related to domestic violence and sexual harassment in the workplace. His personal court case in 2005 at the Top Court of Bangalore is often cited as a a landmark case about misuse of domestic violence laws in India.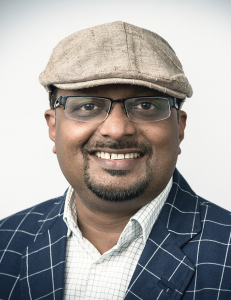 Anil Kumar "Woman is a Burden: Why are Men in India Saying This?"
Anil was a co-founder of the Save Indian Family Foundation, an Indian Men's Rights Organisation. He started at a time when there were only 70 men's activists in an online forum in 2004. In the next couple of years, he played a big role in the rapid growth of the men's movement in India. He also contributed to development of the men's rights philosophy with local contexts and its positioning in media.
In the last couple of years, his team has started fielding candidates in state assembly elections in India. Indian media has published more than 10,000 articles about the activities and demands of Anil and his close associates . The government of India has now stopped mandatory arrests in cases of domestic violence, however the domestic violence laws still exclude protection for men.
Anil has a background in the tech industry and he loves traveling in his free time. He has been an attendee or a speaker at all five of the previous ICMIs. He has also organised several conferences on men's human rights in India.
Anil spoke at the following events:
International Conferences on Men's Issues
2016, London – Successful organizational models in India
2018, London – Focusing on Innovation for Growth of Organizations for the MRM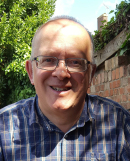 Nick Langford "Fighting a Losing Battle: The Feminist Campaign to Enshrine a Presumption of No-Contact into Family Law"
Nick describes himself as yet another ordinary father who found himself an unwilling traveller into the nightmarish world of the family courts. He joined Fathers 4 Justice, for whom he conducted research for a number of years. Now happily married, he has recently become a grandfather. He has worked as a technician in theatre and television and now in education. He was the author of An Exercise on Absolute Futility (2015). Earlier this year, he published a translation of the Anglo-Saxon epic Beowulf. He blogs at Ex Injuria.
Nick spoke at the following event:
International Conferences on Men's Issues
2018, London – "Generation iPhone and the 'Democratisation' of the Family"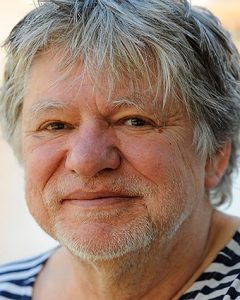 Bernhard Lassahn "The Tragedy of Fatherlessness"
Bernhard is a German writer and songwriter. He has written a number of major novels and many books for children. His recent trilogy is Frau ohne Welt (Women Without World: 1. War On Men. 2. War On Children. 3. War On The Future).
Starting with the misconception of the querelle des femmes in the year 1600 in Venice, he will explore some structural flaws of feminism and focus on matters in Germany from after World War 2 to the post-migrant-crisis playground. His topics will include fatherlessness and the totalitarian state, fascism and socialism in recent history, linguistic therapy (Marcuse), men's rights, fathers' duties, current activities. In short: no peace without liberty, no liberty without truth (Jaspers). He says:
"You cannot avoid making mistakes. It is part of the human condition. It  is an indication of a totalitarian system that they never ever admit having made any mistakes. A possible way out of this dilemma is to provide room for criticism, self-reflection, reasoning, mutual understanding – and a sense of humour."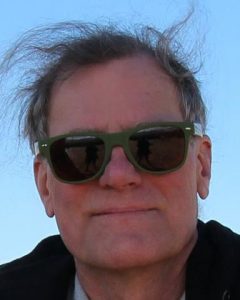 Hans Laven "Unequal Before the Law"
Hans Laven grew up from early childhood in New Zealand where he studied and has now long practised as a clinical psychologist. Like many people he was indoctrinated into supporting feminist ideology but after reading Warren Farrell's 'The Myth of Male Power' his eyes were opened, he looked more widely into gender issues and he became involved in the men's movement. He has given presentations at New Zealand men's issues conferences including on male suicide, men's mental health and partner violence, as well as presenting seminars to colleagues on these topics. He has written hundreds of pieces on men's issues, including 'WHO-based Studies Extend Feminist Propaganda' (a critique of the World Health Organisation's scientifically corrupt studies on partner violence) and 'NZ Homicides of Male Intimate Partners Committed by Women 2009-2010'. He co-authored the report 'The Other Side of Family Violence'.
The talk reproduced here was presented at the New Zealand Menz Summit in July 2020. In this talk Hans discusses numerous laws in New Zealand that discriminate against men or provide special advantage for women, while he could not find a single law that discriminates against women or specially advantages men.  Almost certainly, many other countries will show a similar picture.
James Loewen "Male Genital Mutilation (MGM): Reflections of an Intactivist (1993-)" (interview with Mike Buchanan)
James is a Canadian photographer, videographer and intactivist, working since 1993 to increase public awareness of MGM.
His YouTube channel (Bonobo3D) is here, his Facebook page here.
Don Lofendale (interview with Mike Buchanan)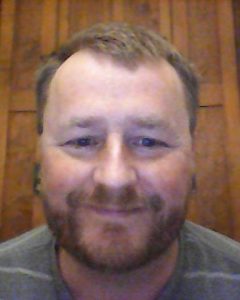 Rod Lonsdale "The World's Oldest Sport: Gynocentrism and the Annihilation and Enslavement of the Male Soul"
Rod's presentation will be about his experiences and perspectives on the emasculation and vandalising of boys within toxic feminised cultures, historical gynocentrism and modern feminism. He will also discuss the insights he gained into Trans-Exclusionary Radical Feminists (TERFs) at the International Women's Day protest at Speakers' Corner in London, March 2020.
Rod came to London in 1992 to flee the confusion and loss of a chaotic childhood in New Zealand. There are autistic spectrum disorders and mild epilepsy in his family, alongside a long history of family dysfunction on both sides.
His mother left the family home when he was six. He has three sisters. They all spent some time in a children's home. They were in the 'care' of a criminally devious female sociopath when Rod was 12. She had four younger emotionally distressed daughters. They had speech impediments, wet their beds etc.
Rod has suffered a lot of practical problems managing his adult life due to the emotional impact of the extremities of the environments he was raised in. He normally finds it traumatic having to deal with feminist women in his day-to-day life. His early career was destroyed by a gang of radical feminist young women.
His life partner over the past 24 years has been another man, who had a similar start in life.
In 2011 Rod made a call for an anti-feminist men's group in London, and meetings started. There were at the time only a small number of active online/offline men's rights advocates and activists (MRAs) in London. For the past five years he has been one of a group of MRAs been speaking out forthrightly against feminism at Speakers' Corner in London.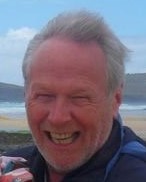 Neil Lyndon  "The Scottish Family Party: A Ray of Hope At Last"
Neil has been writing and campaigning on men's issues for 30 years.
His 1992 book No More Sex War: The Failures of Feminism (republished in 2014 in the anthology Sexual Impolitics) was the world's first critique of feminism from an egalitarian point of view. He was motivated to launch that head-on assault because, he said, there is no chance that the disadvantages and inequalities which men actually do suffer can be recognised and remedied so long as the whole world unquestioningly believes in the feminist fiction that men are in control and run the world to benefit themselves and to the disadvantage of women.
No More Sex War and its author were treated with more hostility and derision than any book of the last 50 years. Neil lost everything in the aftermath of publication – job, home, friends. He was bankrupted and his only child was abducted to Scotland where the boy's alcoholic mother obtained an order of custody without Lyndon knowing the application was being heard.
Nothing daunted, he has continued to write and speak against feminism. In 2020, he published Epiphanies: Second Thoughts about Feminism for Egalitarians.
In recent years Neil has developed the idea that family interests provide a political focus by which the dominance of feminism can be circumvented. In 2012, he promoted the case for a family union Children, women and men need a Family Union to represent all their interests. In 2020, he became Chairman of the non-feminist Scottish Family Party to help lead the campaign for the Scottish Parliament elections in 2021.
Neil spoke at the following event:
Messages 4 Men (London)
2018 – Speech
Mos Majorum "Non-Profit Organizations, Companies and the Government : how feminists push their agenda in France"
Mos is a French man. Because of his need to protect his identity, his script will be read out by Alexis Fontana, another French man.
Mos Majorum is the name he gave to a YouTube channel he started almost three years ago, as a dedication to the great men of the past. He is also a casual blog writer for the French MGTOW website. His aim is to critically analyse feminist theories and statistics to understand better the dynamics of men and women relationships in the 21st century. His ambition is to provide an alternative narrative and to help men in France.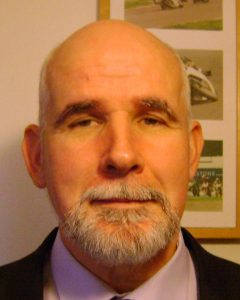 Vincent McGovern "The War on Dads and Children"
A leading voice for fathers and shared-parenting in the UK, Vincent has unparalleled experience attacking the institutional malpractice surrounding the family courts. An Irish biker who travels countries with either his fiancée or his dog as pillion, he has had five Ombudsman Investigations in his favour including three Parliamentary ones, two of which were Parliamentary Ombudsman investigations into Cafcass, Children and family court advisory support service.
Vincent twice addressed the European Parliament Petitions Commission on its motion in 2014, Systemic Failings in the UK Family Court System. This was the first time that a member state was investigated as children's matters are deemed 'of national interest only.'
Vincent is also Chair of the Central and North London branches of the shared parenting charity, Families Need Fathers, and in this capacity has assisted over 900 attendees per year.
A Barrister and a former legal advisor to the All Children Parliamentary Group have deemed him dangerous.
Families Need Fathers — The Centre for Social Justice
As Chair of CLB Vincent and committee organised two seminars in 2017/18. 2017 was about Parental Alienation, two groups protested handing out leaflets claiming that the organisers advised fathers to 'kidnap their children, and if the mothers objected, to kill them also.'
Open Letter to CAFCASS and NSPCC re Families Need Fathers
womenagainstrape.net › content › open-letter-cafcass-and-nspcc-re-fa…
Vincent is also the guest domestic violence expert at Surrey University Law Faculty.
He spoke at the following event:
Messages 4 Men (London)
2018 – Speech
Vernon Meigs "In Praise of the Self-Interested, Competitive Male"
Vernon is an American with experience in a range of activities including music performance and composition, art, writing, computer programming, and recently engaging in Men's Rights Advocacy with hopes of promoting an individualist and self-interest based approach to the issue. Born in Japan as a United States citizen born abroad and having experienced a childhood there, he hopes to offer insight into how a culturally collectivist mindset can affect males for the worse, and how an embrace of their sense of individual self-worth can bring out the best in them. After experiencing the remainder of his life in the United States (since roughly a month before the events of 9/11), he had found that the struggle against conformity is not much easier than in the Eastern world in many ways, but had found sources of inspiration here that encouraged him to never apologize for standing his ground. He hopes this spirit of individualism can help men.
In a world where appraisals of malekind tends to amount to how much they've sacrificed, died, and disposed of themselves, Vernon seeks to esteem men for the things they've achieved, created and gained for themselves, and for an unapologetic spirit of competitiveness. He runs a blog V for Vernon where he writes about basically anything that catches his inspiration, but mostly through an individualist lens. Male issues that Vernon pays particular attention to include "value" in male disposability, male genital mutilation, the demonization of male lust, and multimedia portrayal of males.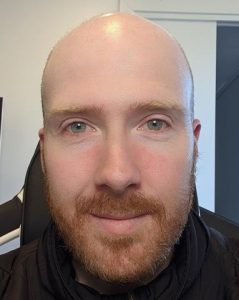 Sydney MGTOW "Life Is A Ballot Box. Vote In Your Own Best Interests"
Sydney grew up in rural New South Wales before moving to Sydney and starting a life there. His marriage broke down in 2017 and he stumbled across the manosphere. After six months of growing frustrations at increasingly obvious double standards he started on YouTube as an outlet to vent. His first video was entitled "Respect Is Earned, Not Owed". At 10,000 subscribers he was demonetised in one of YouTube's adpocalypses thanks to the Southern Poverty Law Centre but is still creating content.
He has mentored men to rebuild relationships with their estranged kids, helped men to develop a divorce game plan to minimise collateral damage, and saved countless men from suicide, depression and nihilism. His content entertains and educates people on human nature, institutionalised radical feminism, mainstream media and radical university indoctrination, while stressing the importance of putting one's self first.
He has made it his mission to arm everyone he can reach with the tools to take responsibility for their own happiness while simultaneously living prosperous and fulfilling lives of purpose and opportunity.
He is optimistic for the future of men in the long term, and sees big cracks forming in the toxic feminist establishment that attacks anyone in its tracks in its ultimate quest for totalitarian political, economic and academic power, and control of all curricula from cradle to grave for the purposes of indoctrination of the masses, with the end goal being the elimination of all dissent.
Fortunately for everyone else, the cats are already out of the bag and pissing on their carpet.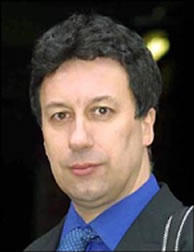 Steve Moxon "How and Why Partner Violence is Usual Female Behaviour but Aberrational for Males"
Steve is an English independent (non-affiliated) cross-disciplinary researcher/writer of science review papers (and the book, Sex Differences Explained) outlining original theory on the biological roots of human sociality / behaviour / psychology, focusing on sex-difference / dichotomy.
Regularly journal-published for the past decade, he's tackled many topics: the basis of the sexual divide, pair-bonding, partner violence, the dominance hierarchy, competitiveness, the stress response mechanism, the origin of the sexual divide, why culture is biology, and why 'the oppressed' are males who are 'different'. Throughout is a necessary bottom-up approach, excluding all ideology as anti-science: feminism, and 'identity politics' ('PC') generally.
Known initially for his science-cum-polemic book The Woman Racket (2008), he points out the problem isn't some recent 'gynocentrism'. After all, feminism is not concern for women: it's hatred towards men — the core of the Left's backlash against 'the workers' for declining to 'rise up'. Preferencing the female has a deep evolutionary history, stemming from the female being the limiting factor in reproduction, obliging the male to take on the 'genetic filter' function to deal with accumulated gene-replication error by mutually competing for rank as a measure of genetic quality, then for females to select only 'good genes'. Hence male disadvantage and being 'policed' to control sexual access to females. In-built anti-male prejudice has been amplified to pathological levels by the new political hatred.
Steve spoke at the following event:
Messages 4 Men (London)
2017 – Domestic Violence is Overwhelmingly Perpetrated by Women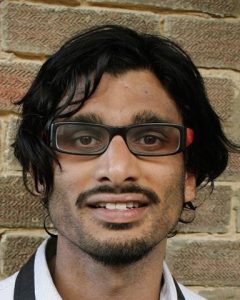 Johan Nayar Interview with Elizabeth Hobson
Johan is the author of The Creativity Manual, a guide for those who are on the creative path and those who are interested in creating their own reality. His own creative journey started in earnest back in 1998 when he left the UK to travel out east to India, the land of his ancestors. His first moments in India were both shocking and exciting for him, the ordinary boundaries of western life were shattered leaving the feeling that anything was possible. The experiences out there shaped his perceptions of the world and triggered a curiosity in the concepts of creating your own reality.
Upon returning home, everything was different, it was as if he had new eyes to look upon the world and this sparked a journey into creativity both in practice and through the study of psychology. He went to film school and completed his undergraduate degree in Chemistry. He has since made a number of short films in a variety of roles including director, writer, editor, composer and actor. He also undertook a master's in Evolutionary Psychology which is one of the main pillars of his book, and one of the strong foundations of his understanding of the world around him. This evolutionary lens makes some of the claims from the world of academia seem absurd. He now works as a freelance filmmaker, editor and composer in the creative sphere. You can see his work here. A recent radio interview is here.
Earlier this year Johan gave a talk to the Dorset Humanists, Evolutionary Psychology and the Blank Slate. A recent radio interview is here.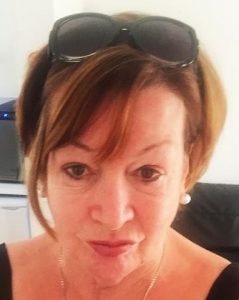 Anne O'Regan "Never sit on the fence, even when surrounded by feminists"
Anne is an effective campaigner for men's rights. She believes her passion for equality was ignited at a young age by her father. Following his emigration to South Wales, she has an early recollection of him saying, "Anne, you are as good as the best, and as bad as the rest." She calls it her grounding in equality.
Anne spent 32 years as a nurse in the NHS. She was elected and trained as a Trade Union Equalities Officer.
Eleven year ago, Anne's son and his then wife separated. Following the separation, the whole paternal family became alienated from her three grandchildren. Injustice and inequality in the family court system cut though family life and destroyed what was once a loving relationship. Anne feels the system fails to prioritise the rights of the child and recognise the importance of fathers.
Anne has committed herself to challenging discrimination against both women and men. She is a trustee for Families Need Fathers Both Parents Matter Cymru and a range of other charities.
She has lobbied the Welsh government on several Men's Issues. She successfully challenged The Equality and Human Rights Commission on an issue of discrimination against men. She also challenged the Welsh government on the VAWDASV Bill and has actively publicised the discrimination men experience through the media.
Anne claims to be "no expert", but she does have many experiences in this field. She strives to motivate others to stand united and raise the value of men and boys in society.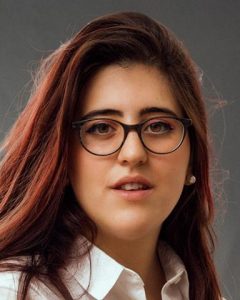 Valentina Ortiz "The practical implication of feminist discourse to the detriment of men in Spain and in the world."
Valentina, 24, was born in Argentina, and currently living in Spain. She created her YouTube channel La Entropía de Valen at the age of 19 with the intention of sharing her opinions on topics that she considered unpopular. This is how she started to get involved in the men's rights movement and began her critique of feminism. Over time, she specialized in gender, becoming actively involved in men's rights activism and dedicating her YouTube channel entirely to this.She identfies as an MRA.
Five years after the launch of her video channel, Valentina is one of the few voices in Spain for male problems. Her channel now has more than 150,000 subscribers, she has more than 50,000 followers on TikTok, 13,000 on Twitter, and close to 10,000 on Instagram. She's been running a segment on the national television station El Toro, where she's had the opportunity to make these issues visible.
She has published more than 200 videos related to the defence of men's rights, written various articles, and is currently serving as an ambassador for the #PorCaroAlFinDelMundo case, a case of international parental kidnapping, and she has a documentary in process.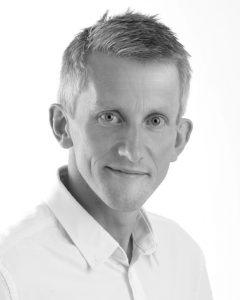 Andrew Pain "Domestic Abuse and Parental Alienation: A Very Common Partnership"
Andrew is a blogger, campaigner, performance coach, TEDx speaker and father to 5 children. His recent TEDx talk, Domestic Abuse – Not a Gender Issue was the first TEDx talk to be given by a male survivor of female-perpetrated violence. Andrew is also passionate about tackling parental alienation and family court injustice following his own experiences in the family courts, first as a non-resident parent, and then later, as a primary carer.
Andrew is currently co-leading a pilot project to support male victims of domestic abuse. Professionally, he is a performance coach for business leaders, helping people to get more done, but without getting busier or burnt out, supporting organisations including the NHS, The Institute of Leadership and Management, The Association of Project Managers and The Chartered Institute of Management Accountants, as well as a variety of mid-sized businesses, lone entrepreneurs, schools and colleges (working at sixth form level).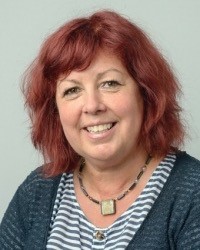 Sue Parker Hall "Male Shame: How Psychotherapy May be to Blame and Could Improve its Aim!"
Sue is a United Kingdom Council for Psychotherapy registered psychotherapist and a  Member of British Association for Counselling and Psychotherapy (Senior Accredited member) therapist in private practice. She was the author of Anger, Rage and Relationship: An Empathic Approach to Anger Management (2008, Routledge), a non-gendered, trauma approach to the issue of rage, and is a national and international trainer in these issues.
Her psychotherapy models were developed consciously as a critique of the Integrated Domestic Abuse Programme which she experienced as shaming and harmful to men as well as unhelpful to relationships; and unconsciously, to have her own childhood and young adult rage more compassionately understood.
In recent years, Sue has been seeking to understand the link between rage and shame, and has developed further psychotherapy models to explore and explain this.
Before the 2015 general election, Sue supported the efforts of the political party Justice for Men & Boys to contest two seats near Nottingham. She was interviewed during the campaign, along with another woman speaking at this conference, Anne O'Regan – here.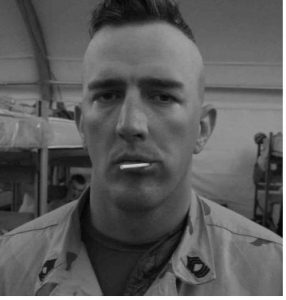 Terrence Popp "How Men Fornicate Themselves"
Terrence was born in Paterson, New Jersey, in 1968. He's a retired First Sergeant from the United States Army. He served from 1986 to 2018 with 12 years assigned to the Michigan National Guard. The character of his service was that of a special operations soldier. Popp was an Infantry Soldier, Airborne Ranger, Paratrooper, and a Green Beret. His service covered three formal wars in which he twice almost lost his life; he participated in several operations that will never be printed on the pages of history. Over 30 years, he traversed the circumference of this earth twice by foot while carrying the sum combined weight of a dreadnought battleship upon his back. He was frozen in the Arctic, baked in the hottest deserts, and boiled in the deepest jungles.
Popp has faced some of the darkest evils of our time and lived to talk about it. In between wars, mainly out of boredom, he competed as a professional kickboxer and fought his way up the ranks and earned a light heavyweight world title shot. He has no quit in him, drive has taken him far and will perhaps take him farther still, we shall see.
In 2009 he established Second Class Citizen, a non-profit 501(c)(3) organization which educates and supports non-custodial fathers and mothers, particularly veterans.
Popp has a YouTube channel dedicated to political satire and comedy, and a website, Redonkulas! In 2012 he published his first book, Warrior's Way and the Soldier's Soul, a philosophical manuscript. In 2019 he published his second book, The Killer of Killers, and in 2020 his third book, Showdown. He has two daughters, and now resides in the Detroit Metropolitan area.
Terrence spoke at the following event:
International Conferences on Men's Issues
2014, Detroit – Purple Heart's Last Beat (a short film)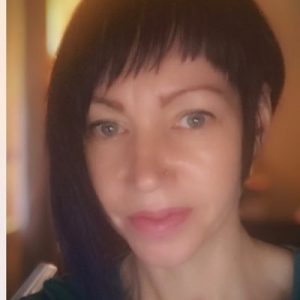 Deborah Powney "The Male Victims Study: Busting the Gendered Myths"
Deborah is a PhD psychology researcher who specializes in domestic violence from a non-gendered perspective. Her head of department at the University of Central Lancashire is Professor Nicola Graham-Kevan. She is the driving force behind Walking to Recovery: A study for male survivors.
Deborah is the party spokeswoman at Justice for Men & Boys (and the women who love them) on matters relating to Domestic Abuse and Inter-Personal Violence.
Deborah spoke at the following event:
Domestic Abuse is a Men's Issue, Too (National Conference on Men's Issues, 2020)
Controversy, Idea Laundering & Woozles: How the Gendered Paradigm Hides Male Victims of Domestic Abuse
Natty Raymond
The British political party Justice for Men & Boys (J4MB) gave two talks at Cambridge University in May, 2019. Feminist students, alumni and academics had tried to have the talks cancelled, by sending an open petition to the Vice-Chancellor, full of lies and misrepresentations about J4MB. Mike Buchanan, party leader, spoke on Equal Rights for Men and Women (video, 41:05), while Elizabeth Hobson, Director of Communications, spoke on The History of Feminism (video, 45:18). The noise you can hear in the background was created by a large mob of howling, aggressive  and chanting male and female feminists, who deterred many people from attending the lectures.
Natty Raymond, a J4MB supporter, chased after, apprehended and recorded on her smartphone the female feminist student who had thrown a milkshake at Mike and two supporters outside a public house a few hours earlier. The footage (video, 4:32) also includes the man who photographed the incident, who worked for the student online website Varsity. J4MB knows the names of the two individuals (and a male feminist who also threw a milkshake) but has declined to make them public.
Nick Reading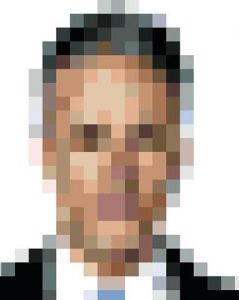 Peter Ryan "The Fallacy Of The Golden Uterus And The True Origins Of Gynocentrism"
Peter is a writer who discusses the nature of gynocentrism and its impacts on society. He has a background in the molecular life sciences and an interest in the biological, social and cultural forces driving gynocentrism.
He doesn't subscribe to the notion that gynocentrism is an immutable law of nature. Murder, rape, genocide and bigotry – all have a biological component and yet we take measures to reduce these human vices and rise above them as a society.
Gynocentrism is no exception to that reality. We can never completely eliminate bigotry such as gynocentrism, but we can certainly take steps to reduce it, just like we do with racism. That is what our goal should be and that is a goal that we can realistically achieve if we set our minds to it as a society.
The fact human behaviour may have a biological component to it, as all human behaviour does to varying degrees, does not then mean we should accept pathological behaviour as normal or the status quo. We call such rationalisations naturalistic fallacies and they have been used to justify all sorts of abuse by bigots throughout history.
Society should work towards a higher moral standard in tackling gynocentrism, as we have aspired to over the centuries in addressing bigotry in all its forms.
People can find his writings on gynocentrism at Gynocentrism.com under his pseudonym, Peter Ryan. People can also visit his site TheAntiGynocentrist, to read all of his writings.
Antony Sammeroff "An Epidemic of Loneliness Among Men – Who Cares?"
Antony is a therapist and author of two self-help books, Procrastination Annihilation and How to Make Small Talk which can both be downloaded from www.beyourselfandloveit.com/doit. His Be Yourself and Love It! Podcast seeks to cut through the BS that is rife in the personal development community and break things down to practical, actionable steps people can apply to live a better life. He also co-hosts Scottish Liberty Podcast, a libertarian themed show on politics, economics and current events.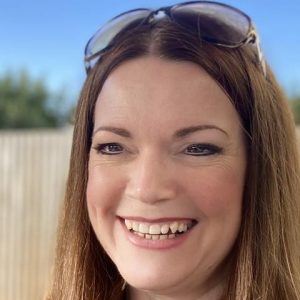 Sonia Shaljean "Why Lads Need Dads"
Sonia's background in Criminology, counselling, anger management and group-work has led to her working for the past 27 years in offending behaviour, substance misuse, domestic abuse, homelessness, and complex families.  Sonia was struck by how males were vastly over-represented in all these fields, and how many had grown up with absent fathers, which led to her founding Queens Award winning Lads Need Dads in 2015 which is situated in North East Essex, England.
Lads Need Dads believe prevention is crucial in reducing the growing number of boys coming from fatherless homes each year who under-achieve at school, struggle with their mental health, are excluded from school or engage in offending behaviour.
Lads Need Dads' unique long-term early intervention programme 'Equip-Engage-Inspire' is based on a group-work and peer support model incorporating outdoor activities, practical life-skill training, and community volunteering using volunteer male mentors. This proven and award-winning model increases boys' emotional intelligence, self-esteem, confidence, resilience, and motivation, leading to a reduction in anger, school exclusions, improved mental health, improved relationships, and enhanced educational outcomes.
Sonia, in her video for ICMI20, outlines the Programme and introduces you to five Lads Need Dads boys.
Sonia has been married for 25 years and is the mother of three sons aged 15, 17 and 20. She hails from the North of England.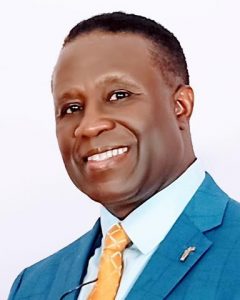 Carnell Smith "Women's Equality Denied by Supporting Paternity Fraud"
Carnell is a husband, father, grandfather, Ordained Minister and Engineer with an Honors degree in Electronic Engineering Technology with studies in Information Technology and Project Management. He is a Truthologist and Paternity Coach. He was the founder of the Paternity Truth Academy, and uses the motto, "Everyone deserves to know the truth".
Smith won his own paternity fraud case using the Georgia legislation that he co-wrote, after the Supreme Court of the United States denied his constitutional arguments.
Smith has written model law, consulted on legislation in more than 10 states, had legislation passed in several states, was featured as a guest expert on Dr Phil, Fox Business News, CBS Early Show, Univision's Aqui Y Ahora, Fuji TV Japan, in TIME magazine, Harvard Crimson Review Journal, Georgia State Law Review, Divorce Magazine, Men's Health magazine and Reason magazine.
Smith is the author of the book Trapped by Law, spokesman, speaker, workshop leader, is a frequent contributor to TV, radio, books, newspapers, magazines, and film projects in the United States and abroad. He marketed and sold Legal DNA Testing for Maternity, Paternity and Immigration identifications for a decade, and currently serves on the Advisory Board for the Women Against Paternity Fraud, a 501(c) tax exempt non-profit organization
His Facebook page is here.
Carnell spoke at the following event:
International Conferences on Men's Issues
2014, Detroit – Paternity Fraud in the United States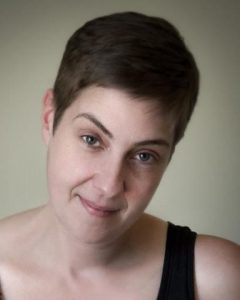 Karen Straughan (GirlWritesWhat) "The Epic of Gilgamesh: What Feminist Masculinity 'Experts' Missed."
Karen Straughan is a leading voice in the men's rights movement, and an unapologetic anti-feminist. She's a recurring guest on several talk radio shows in the US, both regional and nationally syndicated, and has presented or panelled at conferences in the US, the UK, Ireland, Norway, Australia and her home country of Canada. She has been involved in all previous ICMIs as a presenter or MC.
The mantra by which she lives is: Anti-feminism is the radical notion that women are adults.
She resides in Edmonton, Alberta, the city of her birth, with two noisy dogs, one giant of a teenage son and a very supportive, tolerant and long-suffering husband. Her two adult children live nearby and keep their yard and kitchen much tidier than she does, probably just to rub her face in it when she visits them.
Her YouTube channel is here, her blog is Owning Your Shit (this is what anti-feminism looks like).
Karen spoke at the following events:
International Conferences on Men's Issues
2014, Detroit – speech
2016, London – Toxic Femininity
2017, Gold Coast, Australia – Evolutionary realities: stumbling blocks on the road to reform
2018, London – Why Women Must Consign Feminism to the Dustbin of History (keynote)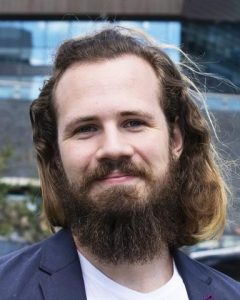 Will Styles "Working Together for Success"
Will has been a student at Plymouth University for the past 6 years and has been working to improve male representation and create networks of support. This has included launching Men on Campus; an initiative to support and unite fellow activists in this arena. His methods aim to raise awareness through talks, petitions, and constant campaigning for his Students Union to make the necessary changes to promote equality.
Will spoke at the following events:
Messages 4 Men (London)
2017 – Some of the core overtly anti-male policies and procedures found in Student Unions and the National Unions of Students
2018 – Speech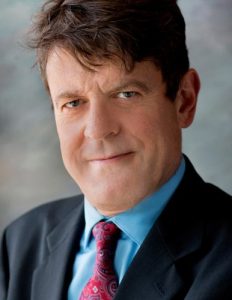 J Steven Svoboda "Genital Autonomy, Equal Protection, and the Law: A Story of Two Judicial Decisions 17 Years Apart"
In 1997, Steven founded the award-winning non-profit Attorneys for the Rights of the Child to educate the world that children do not need to have their genitals cut, and he has presented to the United Nations on male circumcision – here. In 2013, he unofficially won a debate with a world-famous epidemiologist regarding the legality and ethics of male circumcision. On New Year's Eve 2018-2019, he led the submission to the United Nations of a third-party intervention in a Finnish circumcision case. Svoboda has published over 40 peer-reviewed journals including many of the world's top journals such as the Journal of Medical Ethics – here and here and here – Journal of the Royal Society of Medicine, the Medical Anthropology Quarterly, and the American Journal of Bioethics – here and here and here and here. He publishes the ARC Newsletter, 36 issues of which have been released in 20 years. ARC's work has been recognized by Harvard Law School, the New York Times, the Wall Street Journal, and Men's Health magazine.
Steven co-founded the Northern California Chapter of the National Coalition for Men (NCFM), the world's oldest men's rights organization. In 2016, through his non-profit work, he met the love of his life, Gina Maria Mele Svoboda, and married her in July 2018. He co-authored a gender-equality-friendly gender studies textbook Does Feminism Discriminate Against Men? that was the Amazon.com best seller in its category. He is the proud father of two teenagers. He has published over 200 reviews of books relating to men, boys, and gender.
He has been working as a patent lawyer since 2004.
He spoke at the following events:
International Conferences on Men's Issues
2018, London – Genital Autonomy, Gender Equity, and the World
2019, Chicago – Genital Autonomy, The United Nations, the Law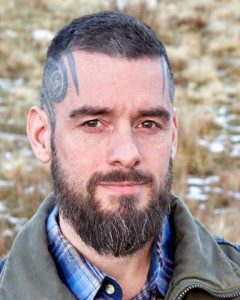 Michelle Swarbrick (interview with Elizabeth Hobson and Mike Buchanan)
Philipp Tanzer "United4Men – Men Together Strong!"
Scotland-based, German-born Philipp Tanzer's life could be called contradictory. A pacifist soldier. An anti-porn Porn actor. A former gay icon standing for traditional family values. What others might view as inconsistent is, according to Tanzer, a balanced view based on experience. His goal: Fighting for a society in which opposing perspectives are being recognized and represented.
Noticing a clear imbalance in regards to "gender equality" and our treatment of women and men led to Philipp becoming a strong advocate for Men's Rights and Issues.
Due to his unusual and sensationalizable past, he was featured as a Men's Rights Activist in an article by Vice Magazin and a documentary by the BBC titled, I am a Men's Rights Activist.
He is currently working on an online platform focussed on making help and information for men easier to access, easier to find, and more interconnected.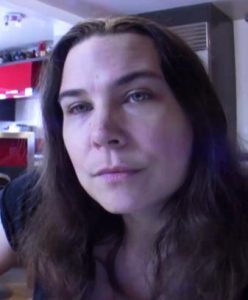 Alison Tieman "Welcome to the Pain – How Ignoring Men's Issues Kills Societies"
Alison was the founder of Honey Badger Radio, the longest running and most popular podcast with a men's rights focus. She is also president of Honey Badger Brigade Inc., the largest men's rights organization in Canada. She has been published at A Voice For Men and the Good Man Project. She has a Masters in Environmental Design from the University of Calgary and has a focus on the effect of "toxic environments" on men's mental health.
Alison spoke at the following events:
International Conferences on Men's Issues
2018, London – How compassion for men shapes civilization
Messages 4 Men (London)
2019 – Speech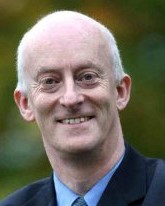 Ian Tyes "Fathers' Rights and the Law"
Ian was a computer engineer (1983-2003) before becoming a separated father. His experiences in the family court and fighting for custody of his son led him to retrain as a family law Solicitor and to gain custody of his son. He then helped other separated fathers cope with the system both by supporting them in and out of court, by running the local Families Need Fathers group, and with his legal knowledge and experience to represent them in proceedings. He is now retired but still providing occasional legal advice and support to Justice for Men & Boys and others fighting institutionalised anti-male discrimination in the UK.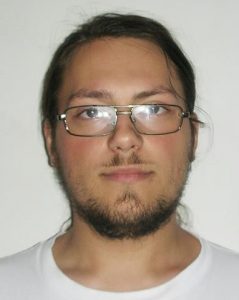 Lucian Vâlsan "The Inflection Point in the Narrative Curve"
Lucian is a Romanian non-leftist and non-feminist thinker.
With a background in technology, he's been involved in multiple political and social projects at the community level in Romania since the early 2000s. He started producing content in English once he joined A Voice for Men in 2012 where he also assumed the role of European News Director.
In 2015 he founded the Freedom Alternative Network – a transnational group focusing on the study and practice of agitation, subversion and narrative shifting.
Starting from the experience gathered as a journalist and as a researcher for AVfM, Lucian has worked tirelessly to create generalized frameworks and blueprints on how to advance previously unpopular positions – such as non-feminism, men's rights, individual liberty, abolishing affirmative action or the right to bear arms in Europe.
His public courses (such as those in Budapest or Ljubljana) as well as the private ones offered as a consultant have slowly become the standard working procedure for political parties and activist groups in more than 20 countries as diverse as Germany or Sweden to places like Mozambique, Uganda or Ukraine.
Most recently he went to Sweden in the middle of the Wuhan Virus pandemic in order to prove that inherently totalitarian approaches such as "lockdown"-style policies to address the Chinese Virus are unnecessary and based on fear mongering and mythology, rather than science.
At ICMI2016 he focused on introducing the non-feminist community to agitprop and this time around he'll be explaining where on the narrative curve is the non-feminist messaging located and what can be done to keep on climbing.
Videos of his work can be found here.
Lucian spoke at the following event:
International Conferences on Men's Issues
2016, London – The Status of Men in Continental Europe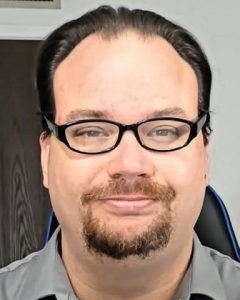 Chris Votey "A Call To Action: Doing More in the Movement"
Chris, an American, runs the website Boys' and Men's Issues.
His video will be about how people can set out to do more for the movement. While protests and YT videos are important, he believes we need people to go out and do special projects, such as writing books, hosting groups, creating documentaries, calendars, etc. He will include some of the things he's done personally by way of example, and stresses that it isn't always about money in order to help, but using our skills to take the message of Men's Issues to the uninformed people of the world, to help bring about change.
Chris first started in 2013 after suffered a life-changing injury that left him disabled. He had a brief time with the Honey Badgers Brigade before striking out on his own creating videos about news and Men's Issues. In 2016 he met Modern Medusa and did the BDSM show as a team for a number of years, then The Macho Show. Together they created the Lovely Ladies for Men's Issues Calendar in 2018 and 2020. He also hosted a screening of The Red Pill in Philadelphia. At the request of a friend, he wrote How to Destroy A Woman Now, a satire of the controversial book, How to Destroy A Man Now. He is currently working on The Boys' & Men's Issues Handbook and the accompanying factbook.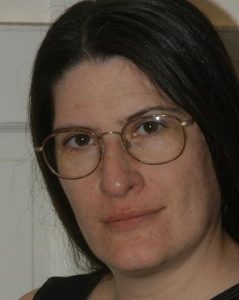 Hannah Wallen "Reproductive Rights and the Accountability Gap"
Hannah has witnessed women's use of criminal and family courts to abuse men in five different counties, and began writing after she saw one man's ordeal drag on for seven years, continuing even when authorities had substantial evidence that the accuser was gaming the system. She is the author of Breaking the Glasses, written from an anti-feminist perspective, with a focus on men's rights and sometimes social issues. She has a YouTube channel (also called Breaking the Glasses), and has also written for Honey Badger Radio, the Honey Badger Brigade blog, and A Voice for Men.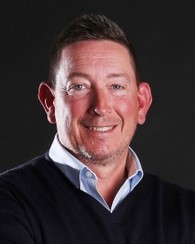 Robert S Wells "My Experiences of Domestic Abuse as a Police Officer and Survivor"
Robert will cover specific details of his abuse, how it affected him, and how he was treated by his employer, police officers, and courts. He will explain how this led to his suicide attempt, and how gender stereotyping and societal abuse compound the issues faced by male victims of domestic abuse. 
He is a former Military Police Officer and security professional. He is a published author, speaker, domestic abuse survivor, campaigner and the Director at Domestic Abuse Business Support Ltd (DABS), the home of the "Bridging the Gap Project."
Robert was targeted at work by his abuser and launched DABS to help support and protect employees (regardless of gender, ability, sexuality, ethnicity or social and workplace position) and the businesses that they work for, against the very real threat of domestic abuse in the workplace. He travels the UK giving talks on the subject of domestic abuse against men and domestic abuse in the workplace, as well as running the DABS workplace training courses and assisting companies to implement robust domestic abuse policies.
He has delivered talks to representatives of domestic abuse frontline agencies, councils, the Army, Navy, Royal Air Force and Marines, the Police, Ministry of Defence and the NHS. His story has also been featured in a number of national and internationally distributed newspapers and magazines. He is available nationally and internationally for conference speeches, business consultation and support, and media interviews on domestic abuse.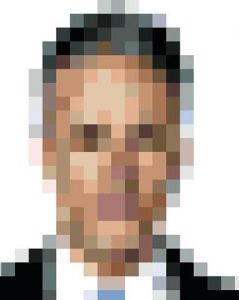 Whistleblower #1 "The Unholy Alliance – How the Police, Social Services, CAFCASS, Schools, Family Courts and Lawyers Enable Mothers to Abuse Their Ex-Partners and Children"
Because of the need to protect this man's identity, his script being read out by Mike Buchanan.
A British father's detailed account of how he survived the assaults of his ex-partner, the police, social services, CAFCAS, schools, family courts and lawyers, and won custody of two of his three children, after spending his inheritance (£75,000+) on legal fees.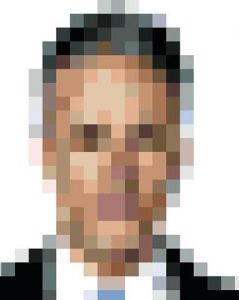 Whistleblower #2 "The Trial of a Father in Feminist Britain"
Because of the need to protect this man's identity, his script is being read out by David Cann.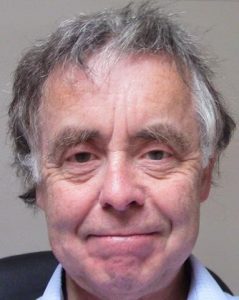 James Williams "Family Breakdown, Fathers' Rights, Good and Evil, Political Labelling, Absolutism, Coping."
James, a retired Merchant Navy officer, is a writer and explorer of the human condition.
He started getting involved in men's rights issues in 2004, joining Fathers 4 Justice (F4J) later that year. After a time his role was to provide counselling for those who needed it, at F4J protests. He subsequently joined Families Need Fathers.
James was elected as a councillor in Portsmouth (2008-12) and established the radio program Men's Matters (2008-14) at a local radio station, Express FM.
Whilst working in the Merchant Navy he became aware that his extra-curricular activities were taking their toll on his life, including being passed over for promotions. His research into why things are the way they are led to stress and chronic sleep disruption which seriously undermined his general health. He was forced to retire in 2017. Since then he has been writing a series of philosophical mini-books and plans to publish all eight of them over the course of 2021.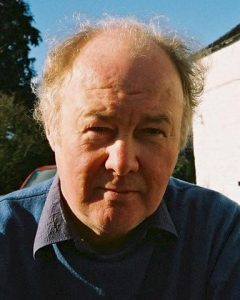 Barry Worrall "Family Law – A Degenerate Regime / Getting Back to Fundamentals"
Barry Worrall was born in 1947, educated at the universities of Newcastle upon Tyne and Southampton, initially in science, later in computer science. His career commenced as a software developer with computer manufacturers and users, then for 26 years as a lecturer in computing at Northumbria University in Newcastle upon Tyne. He is now retired.
Since 1990 he has been progressively involved in the father's and men's rights movement. On the National Council of Families Need Fathers for 5 years, he was editor of their newsletter for two of those years. In 1994 he attended the inaugural meeting of The Cheltenham Group, a men's rights organisation concerned with family law.
Involved with several publications on the subject of father's and men's rights, his principal publications have been the Cheltenham Group website, a major survey on family law treatment of men, The Emperor's New Clothes (1996) available here, and his own book, a critique of UK family law Without Authority (2006), is available in a paperback edition from Amazon UK, and in a Kindle edition from all Amazon websites.