Come celebrate the great men in America at the inaugural Tribute to Men rally!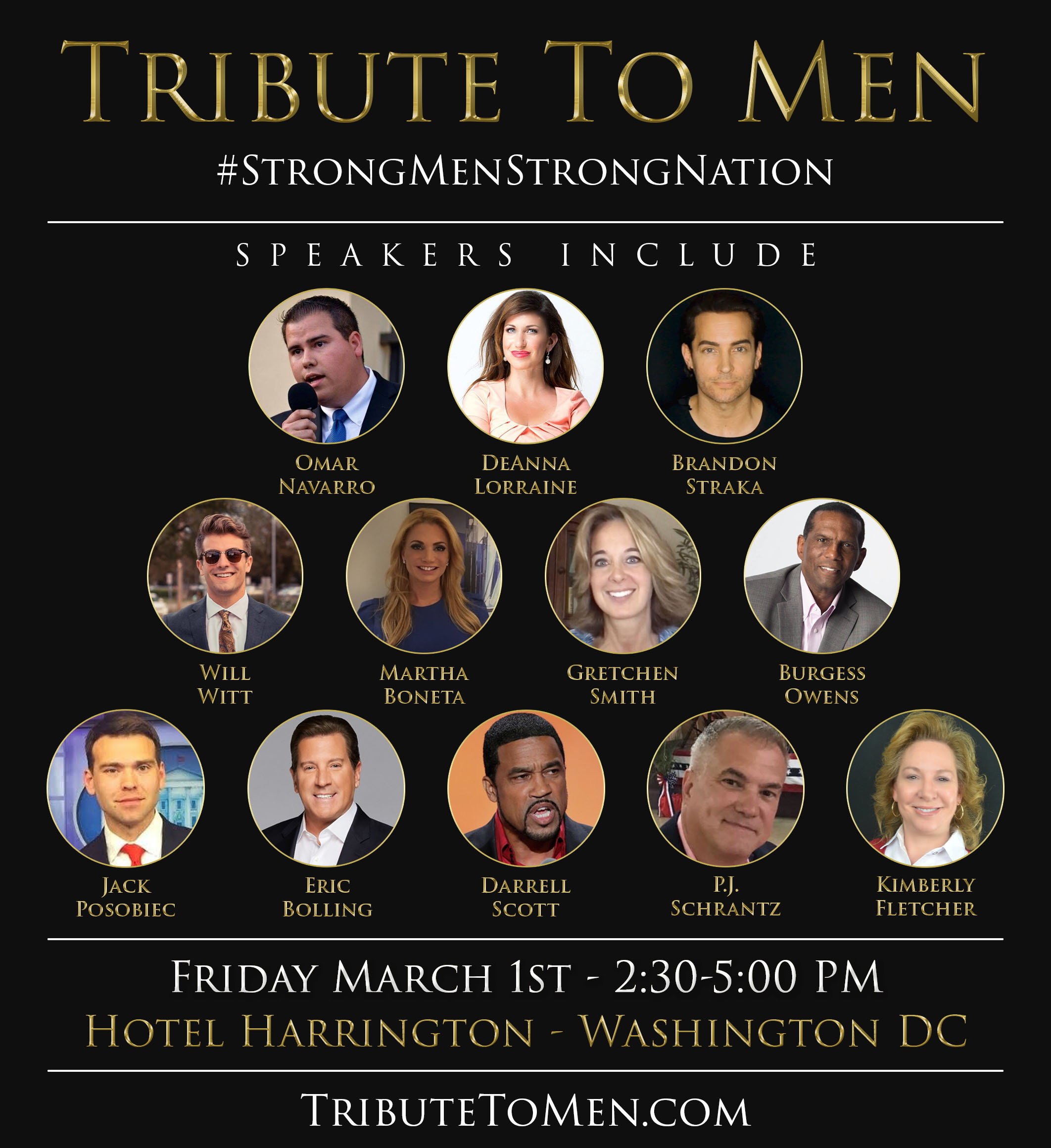 There will be a multitude of famous political speakers sharing on why men in America SHOULD BE CELEBRATED and not vilified for being the strong male figures they were called to be.
Let's come to together to show America and the mainstream media the great numbers of people that believe the profound truth that STRONG MEN EQUALS A STRONG NATION.
*IF YOU WOULD LIKE TO DONATE and support this inaugural Tribute To Men rally, click here: https://www.gofundme.com/tribute-to-men
---
ABOUT THE EVENT HOSTS
DeAnna Lorraine and Omar Navarro
DeAnna Lorraine (@DeannaLorraine7) is an author and pro-male media personality, TV show host and I along with several other big names are organizing an amazing rally in Washington DC on the last week of February. We're calling it "A Tribute to Men Rally," and we will be having over a dozen very big-name speakers (official list to be posted this week) talking about the positive qualities and contributions of men and fathers, and why men and masculinity is so appreciated and needed in our society.
Omar Navarro (@RealOmarNavarro) was the Republican candidate who ran against Maxine Waters in 2016 and again in 2020. As his slogan is "Fighting for your Family," Omar is pro-family, pro-man and American values, and keeping the family together. He has been featured on all news outlets from FOX to CNN and Drudge and is a popular Conservative commentator.
---
Thank you so much, and we can't wait to see you in DC on March 1st for this historic and epic rally!